Australian Data Center – Tier3
FASTDOT's environment has been built from the ground up using industry leading enterprise grade technology and our choice of Data Center is no different. Our Infrastructure is hosted in the state of the art Equinix Data Center, located in Alexandria, Sydney.
Equinix provides unparalleled levels of security for your data and hosts Australia's leading telecommunications, government and financial institutions. Equinix is strategically positioned on the edge of the Sydney CBD, this preferred location provides abundant "last mile" fiber and will offer customers the greatest choice in access to leading Internet backbone providers in Australia and premium International links.
Our high quality Cloud network infrastructure is suitable for any type of business and/or organization wanting the most reliable and secure hosting environments and is continuously monitored 24 hours a day, 7 days a week, 365 days a year. We've taken several crucial measures to deliver a world-class Cloud Hosting environment.
Data Center Power
Operating to an enhanced Tier 3 standard the Equinix  data center has diverse 33 kV feeds feeding a back up power system consisting of 22 diesel rotary UPS systems. Final distribution to customer suites is in a 2(N+1) configuration. The N+1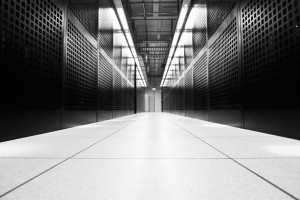 telecommunication rooms located at each end of the data center are populated by most of the major Domestic and International Carriers providing customers with unrivaled access to connectivity.
Equinix Sydney is one of the largest data centers in the Southern Hemisphere with over 34 MW of onsite power generation capacity.
This data center features floor to ceiling height of 4.1m and floor-loading capacity of 3,400 Kg/m2 and is
conveniently situated on the edge of the CBD but not on the same electricity supply.
Should a commercial electrical power failure occur, Equinix provides:
2 x diverse 20 MVA feeds feeding from the National Grid
Highly efficient DRUPs installation supported by up to 22 no-break Rotary Diesel UPS sets
Diverse A+B+R supply, distributed via 11kV rings within the data centre
On-site diesel tanks (6 x 60,000 litres) support 24 hours at full capacity with 24×7 diesel delivery
Data Center Specifics
Physical security for safeguarding your site and data
The latest in camera systems monitors both interior and exterior facilities around the clock. Access is
limited to authorized personnel only, and strictly enforced by electronic access cards, biometric scanning, and security guards.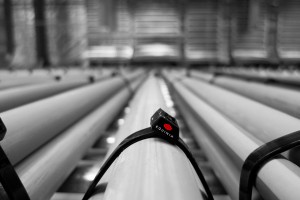 Environmental control features for maximum reliability
To reduce downtime, our centers feature advanced fire suppression systems, surge suppression, specialized heat and smoke sensors, separate fire zones below the floor and above the ceiling, raised
flooring for improved server environment, as well as temperature, humidity, static and airborne particle controls.
Redundant systems to maximize your connectivity and uptime
We have built all infrastructure with N+1 redundancy to ensure that your site is always open for business. This includes Cisco routers, Layer 2 and 3 switches, our power system generator in addition to our regular grid electrical power, and our backbone. Each server is protected by our fire suppression system and multiple air conditioning systems (HVAC: Heating Ventilation Air Conditioning). In addition, we keep a supply of drives, network cards, processors, motherboards and every other piece of equipment that has even a remote chance of failure. We also utilize multiple iSCSI SAN backup servers for data storage and recovery.
Network Connectivity
All FASTDOT routes are advertised across multiple upstream bandwidth providers in order to achieve routing redundancy. FASTDOT Network infrastructure is deployed in an N+1 configuration in order to avoid any single point of failure.
Industry Standard
The Equinix Data Center also announced that all 4 of its Sydney data centers SY1, SY2, SY3 and SY4, had successfully passed an external audit for compliance with ISO27001, the highest global standard for information security. "This ISO certification provides further assurance that Equinix provides a high level of security, and is a pivotal standard for the support of cloud and financial services providers
https://fastdot.com.au/cloud-hosting-servers/vmware-vps-hosting-linux/