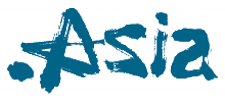 .ASIA Domain Names
The .ASIA extension was introduced in 2006 and is overseen by Afilias and the DotAsia organization. .ASIA domains are target towards companies, organizations, and individuals in the Pan-Asia and Asia-Pacific region.
With over 60% of the world's population and 90% of its languages, Asia is a key region of economic and technical growth. .ASIA is specifically focused on the Asia identity, but is versatile enough that it can be used by businesses, organization, or individuals across the region. In addition to being popular for regional Asian companies, it can also be adopted by international NGOs operating in Asia or global companies expanding into Asian markets.
Check if your domain name is still available!
.ASIA Domain Information
Domain Features
Description
Commercial
Auto Renewal
Registration Period
1 year
Online Control Panel
Annual Price
$29.95
Basic DNS Management
Instant Activation
Advanced DNS Management ($15/y)
*
Embrace the Vibrant Diversity of Asia with .ASIA Domain Names
If you have a connection to Asia or seek to expand your online presence in this dynamic region, registering a .ASIA domain is a strategic choice. The .ASIA domain extension offers a unique platform to showcase your affiliation with Asia, connect with a diverse audience, and establish a strong online presence across the continent.
Why choose a .ASIA domain? Let's explore the key reasons why registering a .ASIA domain is beneficial for your online presence:
1. Geographic Relevance: The .ASIA Domain Names extension immediately communicates your connection to Asia. Whether you have a business presence in Asia, cater to Asian customers, or simply want to showcase your affinity for this diverse continent, a .ASIA domain establishes your geographic relevance and allows you to tap into the rich opportunities of the Asian market.
2. Credibility and Trust: A .ASIA domain enhances your credibility among Asian audiences. It signals that you understand the local market, culture, and preferences. Visitors to your website will recognize your commitment to serving the Asian community, building trust and fostering a sense of familiarity.
3. Market Expansion: If you're looking to expand your business or reach new customers in Asia, a .ASIA domain is the perfect choice. It provides a regional identity that resonates with Asian consumers, creating a bridge for building relationships and capturing new market opportunities across the continent.
4. Cultural Diversity: Asia is a diverse continent with numerous languages, cultures, and traditions. The .ASIA domain supports this diversity, enabling you to create a localized experience for your audience. Whether it's displaying content in different languages, adopting region-specific subdomains, or embracing the unique cultural aspects of various Asian countries, a .ASIA domain empowers you to connect authentically with Asian communities.
5. Pan-Asian Identity: The .ASIA Domain Names allow you to showcase a pan-Asian identity, embracing the unity and diversity of the continent. Whether you're an individual, a business, or an organization, a .ASIA domain represents your commitment to fostering cross-cultural understanding, collaboration, and engagement with the Asian community.
6. Growing Digital Economy: Asia has a rapidly growing digital economy, making it a thriving hub for online businesses, startups, and innovation. With a .ASIA domain, you position your brand at the forefront of this digital revolution, attracting the attention of investors, partners, and consumers who are actively engaged in the Asian digital landscape.
Expand your reach with a .ASIA domain. Whether you have Asian roots, target the Asian market, or seek to establish your brand as a player in the Asian business landscape, a .ASIA domain empowers your online presence and connects you with the vibrancy and opportunities of the continent. Register your .ASIA domain today and unlock the potential of Asia, where cultural richness, economic growth, and digital innovation intersect. Let your domain name reflect your affinity for Asia and open doors to a world of possibilities.