The Best WordPress Hosting Solution in Australia
Each of our WordPress hosting solutions are fine-tuned, blazing fast and are ready for you! Starting a WordPress website has never been easier with our free 1-click WordPress installation, enterprise-grade security and an assortment of tutorials and helpful guides to get you started, all backed by our 99.9% uptime guarantee.
Get Started with Your WordPress Hosting Today
One WordPress Site
WordPress One-Click Installer
Local Australian Support
Disk Space: 10GB
Bandwidth: 250GB
Email Accounts: 5
Unlimited Email Forwarding
Parked Domains: 1
Free SSL Certificate
WordPress Autoupdates
Automatic Backups
Enhanced Security
Ecommerce Enabled
WP-CLI and SSH
Location: Sydney, AU
Data Centre: Equinix
3 x WordPress Sites
WordPress One-Click Installer
Local Australian Support
Disk Space: 25GB
Bandwidth: 250GB
Email Accounts: 15
Unlimited Email Forwarding
Parked Domains: 3
Free SSL Certificate
WordPress Autoupdates
Automatic Backups
Enhanced Security
Ecommerce Enabled
WP-CLI and SSH
Location: Sydney, AU
Data Centre: Equinix
10 x WordPress Sites
WordPress One-Click Installer
Local Australian Support
Disk Space: 50GB
Bandwidth: 500GB
Email Accounts: 50
Unlimited Email Forwarding
Parked Domains: 10
Free SSL Certificate
WordPress Autoupdates
Automatic Backups
Enhanced Security
Ecommerce Enabled
WP-CLI and SSH
Location: Sydney, AU
Data Centre: Equinix
ENTERPRISE
$99.50per month
25 x WordPress Sites
WordPress One-Click Installer
Disk Space: 100GB
Bandwidth: 1000GB
Email Accounts: 100
Unlimited Email Forwarding
Parked Domains: 25
Free SSL Certificate
WordPress Autoupdates
Automatic Backups
Enhanced Security
Ecommerce Enabled
WP-CLI and SSH
Local Australian Support
Location: Sydney, AU
Data Centre: Equinix
Use A Page Builder On Your WordPress Hosting Account
Looking for an easy way to customize your WordPress site? Your hosting package is compatible with a number of WordPress page builder hosting options. Here are some of your most popular options.
Elementor
A powerful drag-and-drop pagebuilder to create a custom WordPress site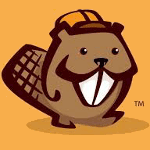 Beaver Builder
Responsive, drag-and-drop page builder solution.
Divi Builder
Create elegant WordPress layouts with ease.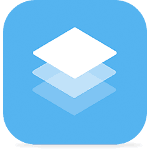 SiteOrigin
Create a grid-based and responsive site.
WordPress Hosting – Experience The Difference Today!
Here are just a few of the WordPress Hosting benefits you'll experience with us that make FASTDOT Hosting the very best!
At FASTDOT, we strive every day to provide the best WordPress hosting solution in Australia, backed by the best support team in the industry. That way you can get the highest performing, most reliable and best support all from one WordPress host at an affordable price. Get started now! You're going to love our service.
99.9% Uptime Commitment
FASTDOT Hosting is the Australian host you can depend on with ultra-reliable servers!
30 Day Money Back Guarantee
Every new hosting subscription is 100% risk-free!
Free SSL
Your WordPress SSL Certificate comes pre-configured for your site.

Australian Host
Host your site close to your customers in our Sydney data center.
WordPress Hosting FAQ
There are 5 simple reasons why people recommend FASTDOT for their WordPress websites:
Free 1-Click WordPress Installation
Secure Hosting with Mod Security and CageFS
WordPress Performance Guarantee with CloudLinux
Manage WordPress from your iPhone, iPad or Android Device
Friendly Australian Support
Secure WordPress Hosting
Each FASTDOT account is secured using enterprise-grade technology for mitigation against common attack vectors. By using ModSecurity in tandem with CloudLinux CageFS and suPHP, we boast one of the most secure shared-hosting environments for your WordPress website.
Building your first WordPress site
Have you ever wanted to create your first website using WordPress but don't know where to start? Do you feel overwhelmed by all the options and just want an easy way to get something online? Well you've come to the right place!
Optimizing a WordPress Site
WordPress is the extremely popular open source content management system (CMS) used by millions of people world wide. Media management, visitor commenting, extended plugin support and easy theme management are some of the many features available.
Install WordPress on a Temporary URL
To use your temporary URL with WordPress, simply install WordPress on the hosting account itself and follow the tutorial
Top 16 WordPress Security Tips & Tricks
Securing your WordPress Website is one of the most important steps in your WordPress development
Why is FASTDOT the leading WordPress Host in Australia
Experience the Best WordPress Hosting in Australia with FASTDOT
When it comes to hosting your WordPress website, selecting the right provider is crucial for ensuring optimal performance, security, and support. With a multitude of options available, it's important to choose a host that not only meets your needs but also provides exceptional service. Look no further than FASTDOT – the leading WordPress hosting provider in Australia. Here's why FASTDOT is the best choice for your WordPress website:
Unparalleled Performance: FASTDOT's state-of-the-art infrastructure and robust servers are optimized specifically for WordPress. With powerful hardware, caching technologies, and content delivery networks (CDNs), we ensure lightning-fast website loading times and excellent performance for your visitors.
24/7 Expert Support: At FASTDOT, our experienced support team is available round-the-clock to assist you with any WordPress-related issues or questions you may have. We understand the importance of timely support, and our dedicated support staff is ready to address your concerns promptly and efficiently.
Advanced Security Measures: Your website's security is our top priority. FASTDOT employs advanced security measures to protect your WordPress site from threats, including malware scanning, firewalls, and regular security updates. We take proactive steps to safeguard your valuable data and provide you with peace of mind.
WordPress Expertise: With years of experience in hosting WordPress websites, FASTDOT has developed extensive expertise in WordPress optimization, customization, and troubleshooting. Our team of WordPress specialists is well-equipped to handle any technical challenges and provide you with valuable insights and recommendations to enhance your WordPress experience.
User-Friendly Control Panel: Managing your WordPress website is a breeze with FASTDOT's intuitive control panel. You can easily install, update, and manage your WordPress installations, themes, and plugins, all within a user-friendly interface. We provide you with the tools you need to take control of your website effortlessly.
Scalability and Flexibility: As your website grows, FASTDOT scales with you. We offer flexible hosting plans that can accommodate your evolving needs, whether you're running a personal blog or managing a high-traffic e-commerce store. With our seamless upgrade options, you can easily scale your resources without any downtime.
Local Data Centers: FASTDOT's strategically located data centers in Australia ensure excellent website performance and low latency for your Australian audience. By hosting your WordPress website locally, you can deliver a fast and reliable user experience to your visitors in Australia.
Competitive Pricing: FASTDOT offers competitive pricing plans that deliver exceptional value for your investment. We understand the importance of cost-effectiveness, and our hosting plans are designed to meet your budgetary requirements without compromising on quality or features.
In summary, FASTDOT stands out as the best WordPress host in Australia due to our commitment to performance, support, security, expertise, user-friendly control panel, scalability, local data centers, and competitive pricing. We pride ourselves on delivering a hosting experience that exceeds expectations and empowers our customers to succeed in their online endeavors.
Choose FASTDOT as your WordPress hosting provider and experience the difference. Join our satisfied customers who have enjoyed unparalleled performance, reliability, and support. Get started with FASTDOT today and take your WordPress website to new heights.
What is Secure WordPress Hosting
Secure WordPress hosting refers to a hosting environment that prioritizes the security of WordPress websites. It involves implementing robust security measures and best practices to protect the website from various online threats, such as hacking attempts, malware infections, and data breaches.
Here are some key features and practices that make a hosting service secure for WordPress:
SSL/TLS Encryption: Secure WordPress hosting ensures that all communication between the website and its visitors is encrypted using SSL/TLS certificates. This helps protect sensitive information, such as login credentials, personal data, and financial transactions, from unauthorized access.
Server-Level Security: The hosting provider implements strict security measures at the server level to prevent unauthorized access and protect against malicious activities. This includes using firewalls, intrusion detection systems, and other security mechanisms to monitor and block suspicious traffic.
Malware Scanning and Removal: Regular malware scanning is performed to detect any malicious code or files within the WordPress installation. If malware is detected, the hosting provider takes immediate action to remove it and restore the website to a clean state.
WordPress-Specific Security Measures: Secure WordPress hosting providers implement additional security measures specifically designed for WordPress websites. This may include server hardening techniques, limiting file permissions, and implementing security plugins to mitigate common WordPress vulnerabilities.
Regular Updates and Patching: The hosting provider ensures that the server's operating system, software, and plugins are regularly updated with the latest security patches. This helps address any known vulnerabilities and ensures that the website is running on the most secure versions of all components.
Backup and Disaster Recovery: Regular backups of the WordPress website and its associated data are essential for recovering from security incidents or other unforeseen events. Secure WordPress hosting providers offer automated backup solutions and robust disaster recovery processes to minimize downtime and data loss.
Strong Access Controls: Secure WordPress hosting includes implementing strong access controls, such as two-factor authentication and secure login protocols, to prevent unauthorized access to the WordPress admin dashboard.
DDoS Protection: Distributed Denial of Service (DDoS) attacks can cripple a website by overwhelming its servers with traffic. Secure WordPress hosting providers employ DDoS protection measures to mitigate such attacks and ensure uninterrupted website availability.
Expert Support: A secure WordPress hosting service provides expert support that is well-versed in WordPress security practices. They are available to assist with any security-related concerns, perform security audits, and provide guidance on best practices to enhance the website's security posture.
By opting for secure WordPress hosting, website owners can focus on their core business activities, knowing that their website is protected against common security threats. It helps ensure the integrity, confidentiality, and availability of the website and provides peace of mind to both website owners and their visitors.