vBulletin is the world leader in forum and community publishing software. vBulletin users have created vibrant communities for over 10 years on vBulletin's stable and mature platform. Developed with security, powerful administration features and speed in mind, it serves over 40,000 online communities.
vBulletin (vB) is a proprietary Internet forum software produced by Jelsoft Enterprises and vBulletin Solutions, both subsidiaries of Internet Brands. It is written in PHP and uses a MySQL database server.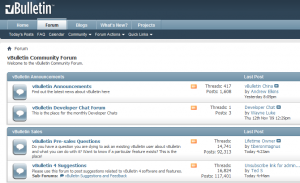 100% Compatible vBulletin Hosting
PHP 7+
MySQL 5+
mod_rewrite, URL Rewrite support
GD or ImageMagick need to be installed and functional within PHP
cURL / OpenSSL Support
FASTDOT offers hosting services optimized for vBulletin – one of the leading paid forum and community applications. We provide powerful servers for fast and reliable real-time interaction, advanced security for your forum members data and generous hosting features that can handle the largest communities!
With optimized vBulletin hosting from FASTDOT, you can rest assured that your online community will thrive on our enterprise-grade Cloud hosting infrastructure.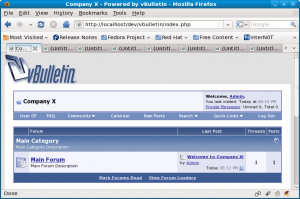 Why vBulletin Hosting?
Attract new customers who share common interests
Great for SEO, as content is typically fresh and unique
Perfect for product / business Q&A
vBulletin Feature Highlights
Discussion Forum
Groups, Polls
Blog Functionality
Enterprise Security
Extremely Customisable
Get Started with your vBulletin Hosting Today
Get started with vBulletin Hosting today
An Internet forum, or message board, is an online discussion site where people can hold conversations in the form of posted messages. Each forum is hierarchical or tree-like in structure: a forum can contain a number of sub forums, each of which may have several topics.
vBulletin provides unparalleled capabilities for building community websites. The software facilitates increased content creation, more engaging content discovery and simplified site management.