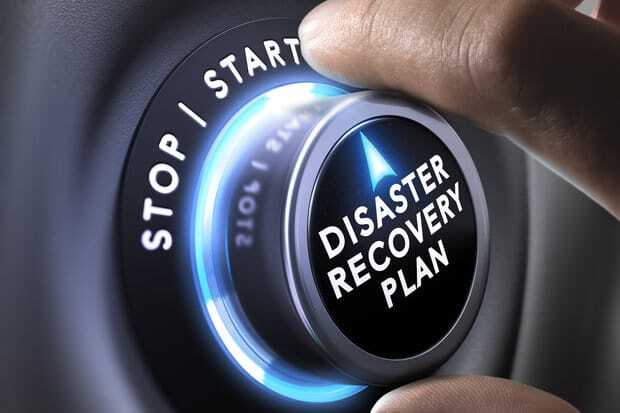 With the built-in snapshot, replica, clone, and replication features, Our virtual Cloud VMs offer IT admins the technology and tools to run affordable and manageable business continuity and disaster recovery solutions.
Take advantage of affordable, simple disaster recovery
Disaster recovery beyond backup was not affordable for most organizations when Fibre Channel SANs were the only option. Complex configurations including clustered dedicated servers, add-on software, and staff training has been prohibitively expensive.
Today's 24×7 business operations have pressured organizations of all sizes to make more data quickly recoverable for longer periods of time; company files, databases, and e-mail must be restorable for years. In todays competitive ever changing market, companies of all sizes are realising the necessity of having a complete business continuity and disaster recovery environment to ensure that their IT operations are completely protected against natural and unnatural disasters and outages.
Enable recovery within minutes
With storage consolidated on fully redundant high performance Storage Area Network (SAN) devices, business continuity and disaster recovery is now affordable, fast, and simple. Dell EqualLogic iSCSI SANs leverage your existing IP-based LAN and WAN networking assets and competencies without requiring any add-on software or costly staff training.
Modern Data Protection
Today's IT requirements have changed
Your company's data is its most valuable asset. However, legacy backup tools simply can't cope with the demands of virtual environments and challenges with exponential data growth, shrinking backup windows and an increasing intolerance for downtime and data loss. At Veeam®, we believe today's IT requirements have changed and that "3C" legacy backup problems—limited capabilities, increased complexity and high cost—are no longer acceptable for any organization.
Veeam Backup & Replication™ is Modern Data Protection – Built for Virtualization™ and the cloud. It delivers powerful, easy-to-use and affordable data protection for VMware . You'll never have to update another agent, recover another virtual machine from scratch or explain why you're still missing your backup windows.
Veeam Backup & Replication provides fundamental and far-reaching benefits over legacy backup tools to:
Reduce backup and recovery time by 95%
Reduce admin time by 90%
Reduce costs by up to 70%
Business Continuity and Disaster Recovery
All of our Enterprise Cloud Virtual Machines can be protected by Veeam Backup & Disaster Recovery , which is an Award Winning Backup Replication and Disaster Recovery solution