According to Statista, over 3 billion people across the world are expected to have some form of social media account by 2021. That's 1/3 of the population of the entire planet. While social media use in the business world has been around for the better part of a decade, it has recently become an integral part of growing communities and building brand recognition. Companies use social media as customer outreach, to announce a new product or service, or in the case of fast food chain Wendy's, a chance to troll its customer base.
Just as people have their identities, both in-person and online, companies in the social media age are developing their own identity and messaging across the different platforms where their communities can be reached. So how do companies leverage social media to reach their communities?
Social What?
Social media is believed to have its beginnings in as early as the 1840s, with the advent of the Telegraph, a way for people to communicate with each other across long distances via the means of technology. Of course, the telegraph is a modified version of communication that humans have been using for thousands of years; whether humans used smoke signals, carrier pigeons, or maritime signal flags to communicate. Social media, or social networking, in its most recognizable state, is considered to have taken form in the 1990s, with the advent of platforms such as Geocities, IRC, Bulletin Board Systems, and AOL Instant Messenger. With the rise of mobile devices and an ever-evolving internet, platforms like Facebook, Instagram, Twitter, Reddit, Slack, and Discord have connected communities in even faster and easier ways, especially without the tricky pigeon cleanup.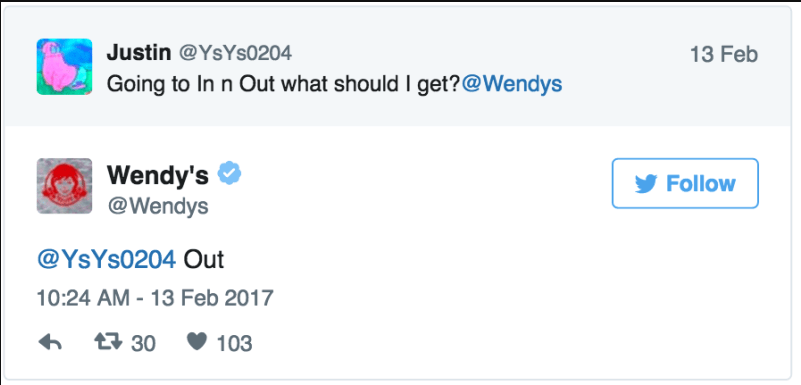 People desire a way to keep in touch with each other and share their experiences. Social media provides the means for people all over the world to discuss aspects of the communities they belong to, share experiences both positive and negative, and connect. Whether sharing pictures, having thought-provoking discussions, commiserating, or poking fun at each other through memes or gotcha videos, staying connected to fellow human beings has been essential to a global community.
Community: Bringing the Creators and Users Together
Communities traditionally have been described as a group of people coming together around a thing. This thing can be the location where that group lives, a belief system, a sports team, a band or musician, or even video games! If you are reading this, chances you are a user of the cPanel & WHM software or a company/developer/administrator that supports customers who use the software. You are part of the cPanel Community!
cPanel understands the importance of being connected to the community at large that uses cPanel & WHM regularly as either a tool to build out their hosting platform or increase the efficacy of their business. For this reason, the cPanel Community Team was formed! So what exactly does the cPanel Community Team do?
1.) Connect Developers to End Users
As cPanel & WHM is an ever evolving platform, new features are constantly being added and improved, as well as obsolete and unneeded functions being removed or deprecated. cPanel strives to improve the user experience of the product at every facet. This means having conversations with the user base to understand what their wants and needs are. Through channels such as the Feature Request Site, our Slack, and Discord Channels, and our official Subreddit; the Community Team engages with cPanel users at large in whatever medium they choose!
The goal we hope to achieve as a Community Team is to provide an avenue for the cPanel Community to talk directly to the company. Need some help finding instructions on how to do something? Have an idea for a new feature? Want to provide feedback for how successful or unsuccessful a new product or change in cPanel is? The Community Team is here to help! Our biggest strength is the ability to talk about cPanel (both product and company) and provide direction to a goal where needed.
2.) Create Informative and Helpful Content
Through the cPanel Blog and the Newsfeed, the Community Team collaborates with various teams throughout the company to create articles either providing insights to a new product or feature, a breakdown on how a process works, a behind the scenes look at the day-to-day activities in the company, a recap of a conference the company attended, or more! As a team, we want to go above and beyond just providing wiki articles and how-to guides on using cPanel & WHM. By creating content that connects at any user level or experience, we're able to provide context and explanation behind a process or feature and give community members a "look under the hood" at cPanel & WHM. You can see this content in action by following our various social channels, such as Facebook, Twitter, and LinkedIn.
3.) Bring the Community Together! Literally!
Another huge aspect of community building is going out and meeting people directly! cPanel attends several web hosting and other related field conferences throughout the world. Having in-person conversations with your community develops stronger relationships by humanizing what are normally digital interactions. Our goals are to attend these conferences and meet with partners and end users to hear their ideas and concerns. This year alone, the cPanel Community Team has attended CloudFest, Joomla Day, ConFab, RedHat Summit 2019, and more!
In addition to attending these various conferences, there's a little shindig cPanel throws every year to meet with our users. We hope to see you there!
Be where your Community is
In an industry such as ours, we are strengthened by our collective knowledge and experiences. It's the reason resources like Stack Overflow exist! Charles Darwin once said, "It is the long history of humankind (and animal kind, too) that those who learned to collaborate and improvise most effectively have prevailed." The different social media platforms that exist offer a wide opportunity to be where your community is. The whole end goal of using the different platforms of social media is to connect, engage, interact with, and grow the community around you. This brings us back to where communities coalesce. As a software company, service provider, developer, or sys-admin, you can interact with and grow your community, improving the relationship and engagement with your community members, by increasing awareness of your brand and building your identity.
So where do I start?
If you're interested in getting started building your communities, do it! Start by signing up for accounts on your favorite social media platforms and start networking, posting content (photos, blogs, tips, anything to engage users)! It's crucial to make sure that your social media profiles match your branding and message (how you want to present yourself to the world). Starting with platforms you are comfortable with will give you an advantage in how to navigate and cultivate a following.
Don't be afraid to try alternative platforms such as Twitch, where you can live stream videos to your audience, or Reddit, where millions of users a day meet to talk about anything from automotive repair, finances, to sports and television shows! In the words of the famous philosopher Yoda, "Do or do not. There is no try,".
Step by Step: Building Communities with Social Media
Building communities using social media is a powerful approach to fostering loyalty, engagement, and growth for your brand or cause. When done right, it can lead to a vibrant community where members actively participate, share, and connect. Here's how you can build and nurture such communities:
1. Define Your Purpose and Goals:
Understand why you want to build a community. Is it brand loyalty, customer support, feedback, or activism?
Having a clear purpose will guide your content and engagement strategies.
2. Choose the Right Platforms:
Not all social media platforms are suitable for all brands or purposes.
Consider demographics, type of content, and the nature of interaction on each platform.
3. Create High-Quality Content:
Share valuable, relevant, and engaging content regularly.
Use a mix of content types – videos, articles, infographics, polls, etc.
4. Engage with Your Audience:
Respond to comments, messages, and mentions promptly.
Host Q&A sessions, AMAs (Ask Me Anything), or live videos to interact directly with your community.
5. Promote User-Generated Content (UGC):
Encourage members to share their own stories, photos, or experiences.
UGC fosters a sense of ownership and increases engagement.
6. Highlight Community Members:
Feature member stories, testimonials, or achievements.
Recognizing individuals can foster a sense of belonging.
7. Set Community Guidelines:
Ensure that members understand the rules regarding behavior, posts, and interactions.
Clear guidelines help maintain a positive and respectful environment.
8. Host Virtual Events:
Webinars, live chats, virtual meetups, or challenges can activate and energize your community.
They can also attract new members.
9. Leverage Influencers or Brand Ambassadors:
Collaborate with influencers that align with your brand or cause.
They can help amplify your message and add credibility.
10. Use Social Media Tools:
Tools can help you schedule posts, monitor mentions, analyze engagement, and more.
Examples include Hootsuite, Buffer, and Sprout Social.
11. Promote Offline Engagement:
If possible, organize meetups, conferences, or other real-world events.
Connecting offline can deepen the sense of community.
12. Monitor and Adjust:
Use analytics to see what's working and what's not.
Adjust your strategies based on data and feedback.
13. Foster Peer-to-Peer Interactions:
Communities thrive when members interact with each other, not just with the brand or organizer.
Create opportunities for members to connect, collaborate, or support one another.
14. Stay Consistent:
Consistency in posting and engagement helps maintain the momentum.
Even if you can't post daily, maintain a regular schedule.
15. Stay Authentic and Transparent:
Authenticity builds trust.
Be open about your goals, successes, and even failures.
Building a community on social media is not just about numbers; it's about fostering genuine relationships and providing consistent value. It takes time, effort, and patience, but the benefits of a loyal and engaged community can be immense.