Black Friday and Cyber Week in 2020 are shaping up to be unlike any other in history. The biggest shopping days of the year will take place in the middle of ongoing COVID-19 challenges. And as such, it's imperative for eCommerce businesses to focus on attracting customers and helping them make purchases during these unprecedented times. This is the perfect opportunity to implement high-impact, proven marketing strategies on Black Friday and beyond.
If you need a refresher, Black Friday is the day after U.S. Thanksgiving, which falls on November 26 this year. Small Business Saturday typically happens the next day — this year, it's November 28. And the following week is Cyber Week, which used to be Cyber Monday. This is the time of the year when customers are most open to shopping at new stores and are actively looking for gifts for friends and loved ones. And this is a great opportunity for eCommerce stores to run new promotions and multiply their customer acquisition efforts.
Here are four of the best marketing strategies your eCommerce business can start working on now, in preparation for this critical time of year.
Strategy one: Start your promotions now
Marketing on the fly causes sales to die. Usually.
Start by setting your goals for the holiday season. Do you want to boost traffic and views on your product pages? Do you want more individual transactions? Do you want to increase revenue from existing customers or get a rush of new first-time customers?
Identify your specific sales goals and plan promotions around them.
Then, look at what has already worked for your business. Look at this year – especially since COVID-19 has changed so many things. But also, look at last year's holiday season. What did you do then? What worked well and what flopped?
Cyber Week and Black Friday promotions usually involve discounts, but the types of discounts you offer depend on your goals.
For example, if you want to clear as much inventory as possible, then a buy one, get one type of sale makes sense. Or, look for ways to increase transaction sizes. Add free gifts when customers spend a certain amount. Give "money back" discounts when you buy two or more of an item. Cut shipping charges at certain thresholds.
Once you've settled on your promotions, plan your marketing campaigns. Send emails to current and past customers. Use social media posts to drive awareness of your hottest deals. Set up remarketing ads to reach people who visited your site but didn't purchase. Create customized landing pages around your promotions, even before the offer is available, to drum up interest.
Keep doing this until the sale dates arrive.
Strategy two: Organize your systems to capture new customer information
If you sync your WooCommerce store with Mailchimp using the free WooCommerce for Mailchimp extension, you can segment your audience and send more personalized marketing emails based on your customers' prior behaviors.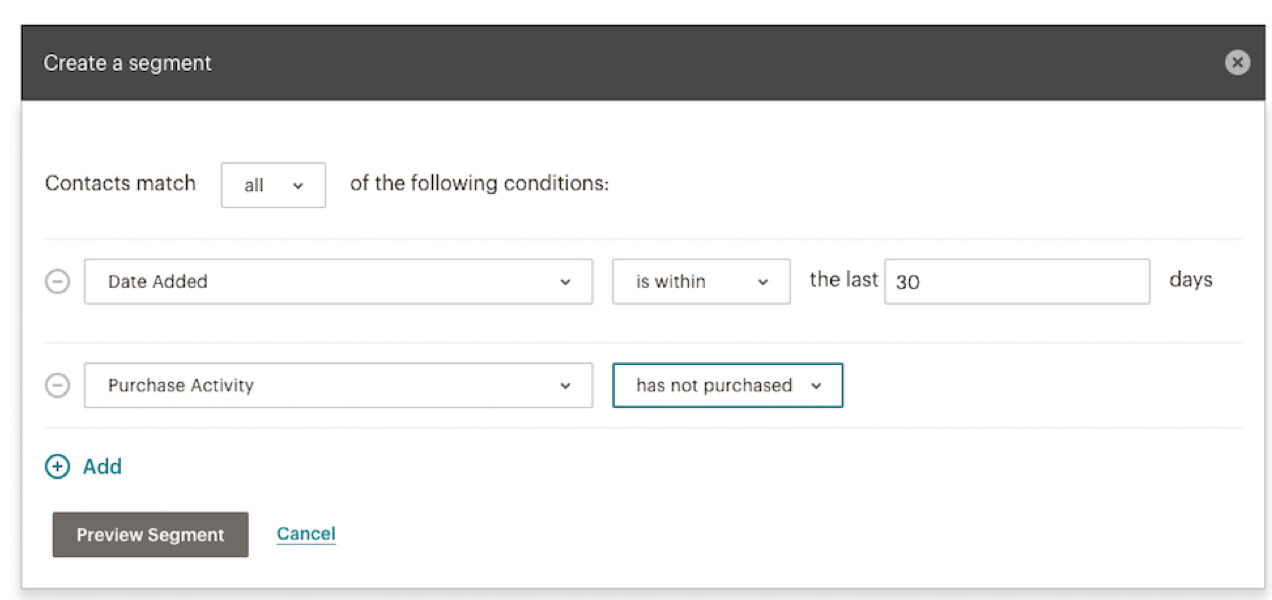 To get more new customers, one of the most powerful tools you can use is a "lookalike audience."
A lookalike audience is a new set of customers who have never heard of your business, but who resemble a group of existing customers. This is why traffic to your site and your Facebook page can be valuable. With enough traffic, Google and Facebook can develop a profile of likely customers. Then, you can create ads and market to a new group of people who resemble current customers.
Once customers visit your site, you don't want them to come once, then just disappear. To increase the number of returning visitors, use a tracking code like the Facebook pixel or the Google Ads tag, especially if you plan to spend any advertising money on either of those platforms.
Have you ever visited a website and, after you left, noticed ads for that site throughout the rest of your week? That site is using a tracking code.
And you can do the same thing for anyone who visits your store.
WooCommerce offers free extensions for both platforms, Facebook for WooCommerce and Google Ads & Marketing, which you can use to reach back out to previous visitors and identify lookalike audiences.
But not every site visitor will be ready to buy, even with remarketing. This is why you want to add a mobile-friendly signup form. If you can get someone to join your email list, you can help them get to know you better.
As an incentive for someone that signs up for your email list, you can promise to notify them when your Black Friday deals go live.
Strategy three: Audit your website to convert more customers
Let's say you have a bunch of new first-time visitors on your site. Great! But you don't want them to leave before even viewing a single product. This can happen if your site takes too long to load.
Load time, or page speed, is an important part of SEO, in part because visitors don't like to wait for websites to load. Here's a quick checklist you can run through for how to speed up your site.
Focus on your most important pages first — typically your home page and products — and make sure your website looks great on mobile devices.
Then, set up automations so you can acquire more customers without doing more work. Some ways to do this include:
Add discount codes to your emails with a promo code content block in Mailchimp.
Create autoresponder emails for everyone who joins your list.
Use abandoned cart emails to follow up with people who don't complete their purchase.
Mailchimp reports that when their customers use abandoned cart emails, they get an average of 26 times more orders than before they started using them.
Strategy four: Track your marketing performance
Set up systems to monitor how well your sales goals are being met from November through December.
How many coupon codes are customers redeeming? Are people taking advantage of your free shipping offer? Which items are they buying after reading your emails?
If you need to pivot from your plan in the middle of Cyber Week, do it! But you won't know if you should pivot if you aren't paying attention to your marketing performance data.
Mailchimp includes reports for revenue, engagement, and growth for every campaign you create. Google Analytics will show you if any pages have high bounce rates — people left without exploring any additional pages because the content wasn't engaging enough. Catch the problem early, and you might just save your Cyber Week and Black Friday marketing campaign.
Start Black Friday marketing now
2020's holiday season is a big opportunity for eCommerce stores. Your shop can meet new people that won't just shop once, but will become customers for a lifetime. Start planning early, get organized, monitor your results, and make changes in real-time to make the most of your marketing.
Check out the full list of WooCommerce marketing extensions and find out how Mailchimp can help you engage visitors and automate processes.