It's amazing what a community can accomplish when it works together. Crowdfunding has empowered like-minded people to join hands and, through many small donations, fund charity efforts, exciting new innovations, and artistic endeavors.
It's easy to set up crowdfunding on your own website using WordPress and an eCommerce plugin like WooCommerce. Gather your audience with effective calls to action that will allow flexible donations and track your progress, whether you have one main goal or many different campaigns.
Why WooCommerce for crowdfunding?
If you'll be crowdfunding regularly — be it an annual campaign or frequent drives to fund new projects — you'll benefit from setting up a donation system on your own website. Using WordPress with WooCommerce will ensure your solution has the best possible features. It's:
Cost-effective
You'll save on the fees that other platforms charge by hosting your fundraiser on your own website. Kickstarter, for example, charges 5% of raised funds as its fee, plus flat charges per transaction and an additional percentage to cover credit card processing. If you're fundraising for a large project, this can really add up.
When you crowdfund on your own platform, you'll just need to cover credit card processing. There's no extra charge per transaction or any hidden fees, so you can keep more of each donation amount — meaning you'll be able to reach your fundraising goals faster and easier.
Scalable
No matter how many people visit your site, WooCommerce combined with solid hosting can handle the traffic bump and increased data storage that comes from launching a new campaign. You can expand and grow, while WooCommerce keeps track of donation amounts and donor contact information.
Want to allow your donors to create accounts and store their info for future ease of use? No problem — any user can create a profile and log in for a speedier checkout next time.
Customizable
By keeping your crowdfunding push on your own website, you'll have complete control over your brand. New donors will be able to learn about your cause or your company through on-site messaging, and your existing audience will be able to trust that they're in the right place.
Keeping it all under your own umbrella means you can also ensure sure that your campaigns are the only ones being suggested for consideration. Don't worry about shared donation websites distracting your community with other drives, ideas, or opportunities; your own content is all they'll see when they donate.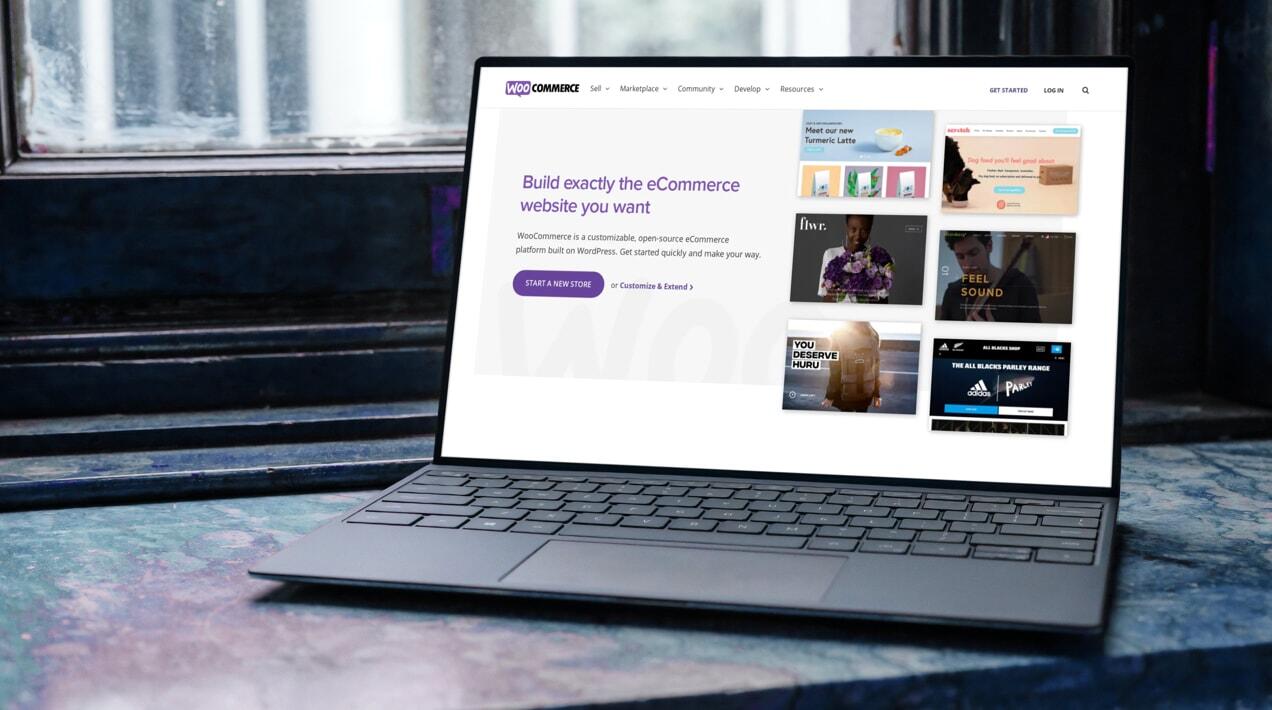 Flexible
Want to do more for your community than just take donations? WordPress plus WooCommerce means that you'll be able to integrate other services and functionality in one complete system.
Consider enticing your donors by adding the ability to:
Purchase fundraising items or swag.
Gain access to exclusive content like videos, photo galleries, or downloads.
Be notified first when new crowdfunding opportunities arise, or receive updates on projects they helped fund.
Support your partners as they run their own third-party campaigns.
Donate in their home currency.
Learn more about your causes through your blog.
It's all possible with the power of WooCommerce.
Ready for SEO
Don't hide your campaigns and drives under the mask of another platform's algorithms. There's no need for your community to dig for your information.
WordPress and WooCommerce have excellent built-in SEO features that integrate well with search engines. Your own campaigns under your own brand will be directly searchable and findable.
Pair that with some fundamental SEO best practices and you've got a winning combination. Learn more about search engine optimization for beginners.
Easy to analyze
With WooCommerce Analytics, you'll be able to track who's donating and how much. Built-in reports can show you where your messaging is having the most impact, and which campaigns are generating the biggest response. Use these powerful statistics to improve your marketing, increase awareness, and target your audience with precision.
How to crowdfund with WooCommerce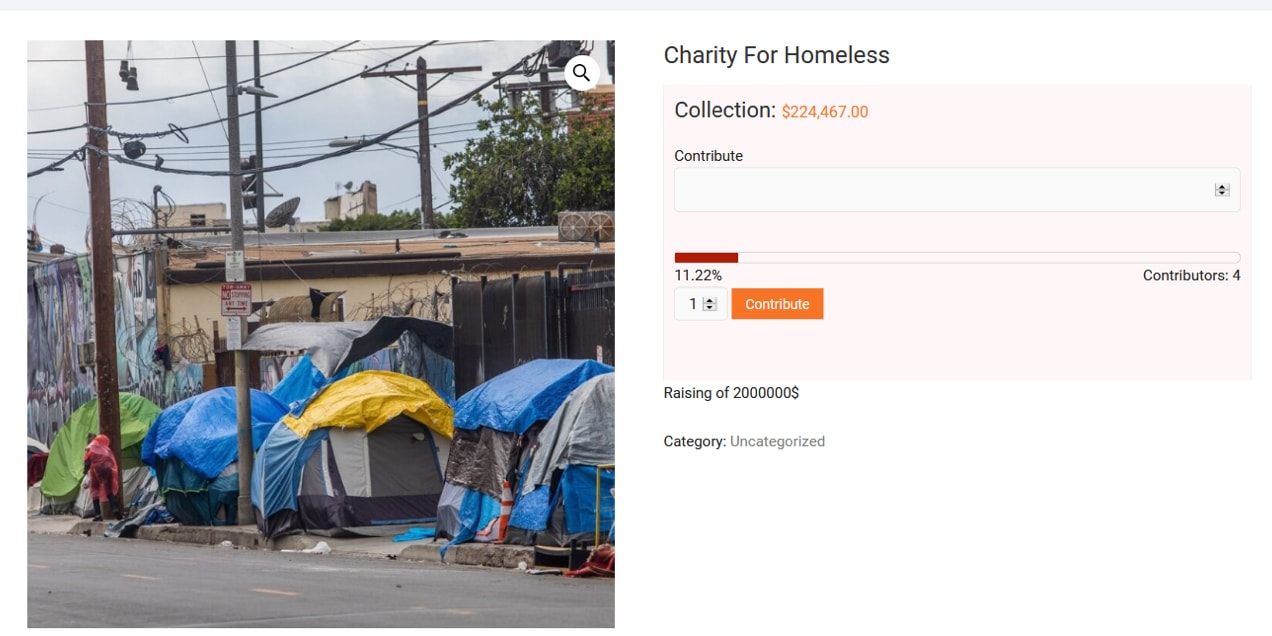 To start, you'll need the Crowdfunding for WooCommerce extension. You'll be able to:
Create a product that represents your fundraising project.
Set a minimum and maximum donation amount.
Set an overall goal for the drive and track donations towards the goal with a customizable progress bar.
Control what gets counted as a donation. Add only completed orders or include ones that are on-hold or processing.
Embed your campaign on your homepage, landing page, sidebar, or blog post.
Link directly to your campaign from newsletters and social media.
Block campaign products from being displayed in your regular storefront.
With WooCommerce on the back end of your website, setting up a crowdfunding campaign is a matter of just a few clicks.
Additional functionality
Want to take your crowdfunding to the next level?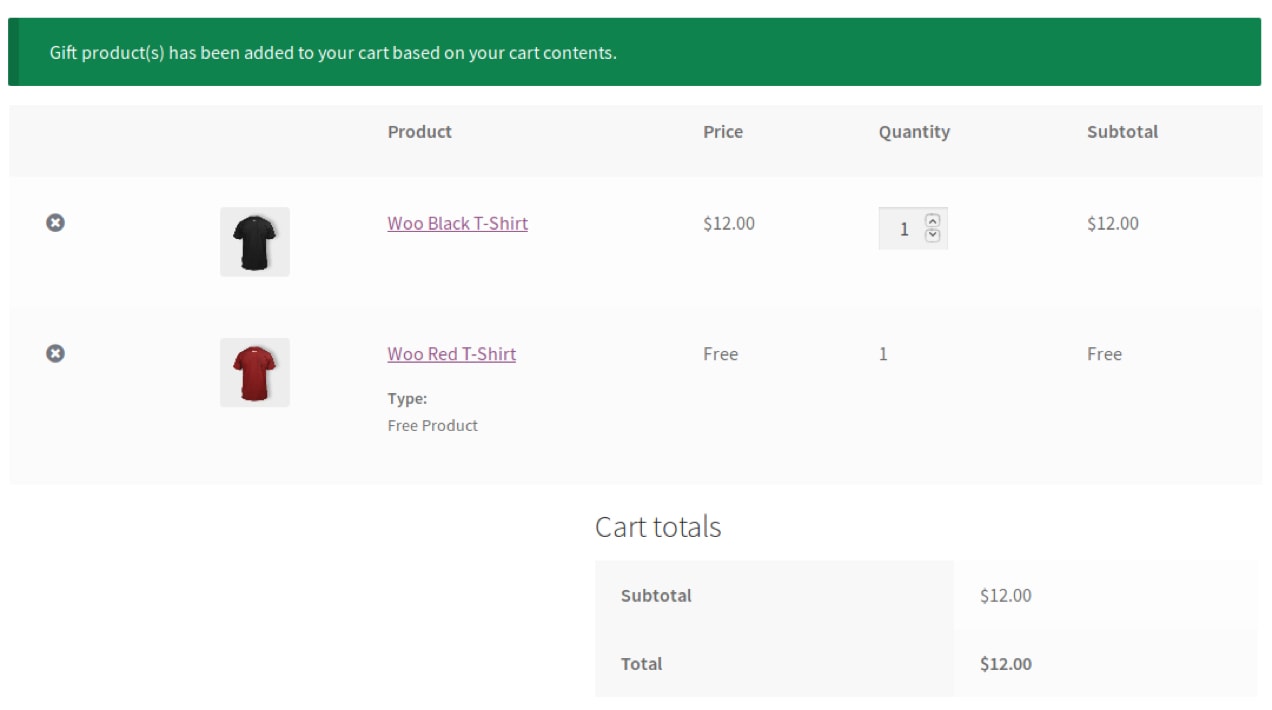 Consider extending your efforts with:
Free Gifts for WooCommerce. Give your donors a choice of gifts for making a donation — and tie your gift to their donation amount. Send gifts manually after the order has been processed or automatically add it to their cart at checkout.
WooCommerce Product Add-Ons. Allow your generous community to add a percentage to their donation to cover any credit card charges you'll incur when processing their donation.
Buy now, pay later. Consider choosing a payment gateway that allows benefactors to commit now, but have their card charged after a certain date.