Every business owner knows the feeling: you're itching for some time off, but you wonder if your store can handle you stepping away for a few days.
We're here to tell you that you can — and should — rest when you need it. You've worked hard to set up your business, and you've earned some much-needed time off, whether you spend it on the couch or at the beach.
To help you enjoy your holidays to the fullest, we've created a simple guide on how to step away from your eCommerce store with confidence.
Nine ways to plan ahead so you can enjoy the holidays
1. Optimize your website
You're likely expecting a surge in customers during the holidays. While you're excited about all the new traffic your website will gain, you need to ensure that it can handle the increased load. There's nothing that will send customers away faster than a store that crashes or loads slowly when they make it to checkout.
Here are a few quick tips:
Test your website speed.
Make sure your site is up to date.
Consider a content delivery network.
Install a caching plugin.
Optimize your images.
For more details about all of these, along with tests that measure your website's ability to handle an increase in purchases, read the tips in our post about preparing your website for a surge in traffic.
2. Pre-arrange online and offline operations
Long before the holidays roll around, start preparing for the avalanche of orders you'll receive. If you're running any special deals or sales, put a plan in place to let new and returning customers know. Announce them weeks ahead of time to get customers excited about the big day.
Of course, an increase in orders is every business owner's dream, but a lack of organization can leave you dreading what comes next.
Spotty communication could cause customers waiting on their order to become agitated and result in negative reviews or cancelled orders.
To combat this, give shoppers clear expectations about when they can expect their orders. If you plan to be away after the holidays, state a specific period for shipping. Clear and concise statements like, "Your orders will ship between Dec 19th – Dec 21st" or " Your orders will go out within 2-3 business days" will put customers at ease.
If you plan on releasing certain items in your store at a set time, establishing pre-orders can drum up even more interest. This is especially important if you don't plan on shipping items until you return. Inform customers that they can purchase the product and pay when it's ready to ship.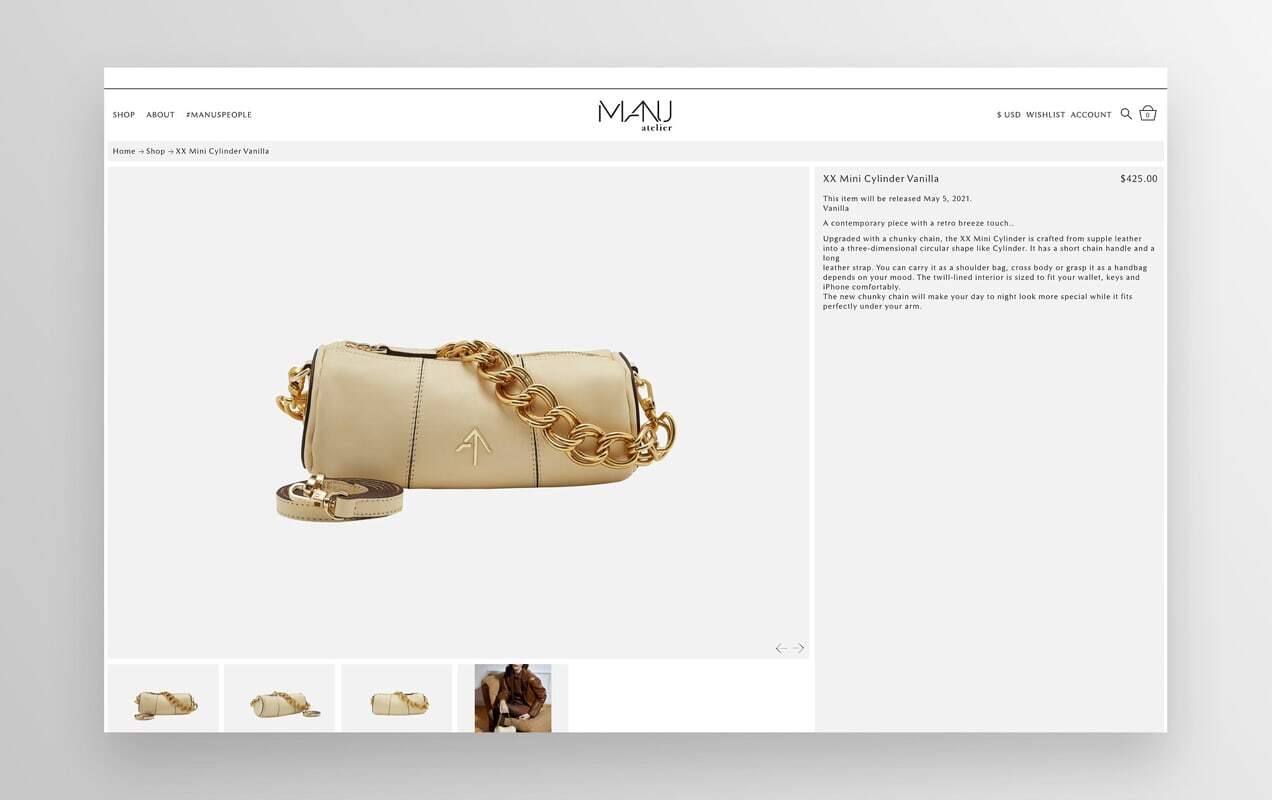 Another area to examine is your inventory management. If there's an uptick in some products and not others, will you have enough to send out? If not, will you have a suitable replacement for them? Perform your inventory due diligence ahead of time to avoid scrambling for products at the last minute when they sell out.
3. Bring on the right staff
Business owners wear dozens of hats throughout the week. When you're used to handling everything, it can be hard to delegate tasks and trust others to take the reins. Before the holiday week approaches, hire customer service representatives and a trusted second in command.
Prep your second in command by reviewing your daily task list together. Once your helper understands their role, they can delegate minor, less pertinent matters to other team members.
Before you jet off, hold a team meeting to set clear expectations before the surge in orders. Once they're used to working like a well-oiled machine without you, you'll feel much more comfortable with taking vacation days in the future.
4. Create an FAQ page
Get ahead of the curve and limit the number of questions your team will have to field by answering them in advance! Creating an effective FAQ page is important any time of the year, but especially when you're looking at a spike in orders while also trying to take some time away.
Compile a list of questions that shoppers most commonly ask. These may relate to product sizing, availability, shipping timelines, assembly, etc. Then, add them to one, complete FAQ page that's easily accessible. This will save both you and your customer service team a tremendous amount of time.
If your business is smaller or customers are used to more personalized attention, it's also not a bad idea to write a blog post, send an email, or share on social media about your plans for the holidays. Let them know when you'll be gone, what you're doing to ensure they're taken care of, and what they can expect. It's a nice personal touch that will win you favor.
5. Enhance transactional emails
Transactional emails are a lifesaver when it comes to keeping your customers in the loop. They're short, straightforward messages sent to customers alerting them of the current status of their order.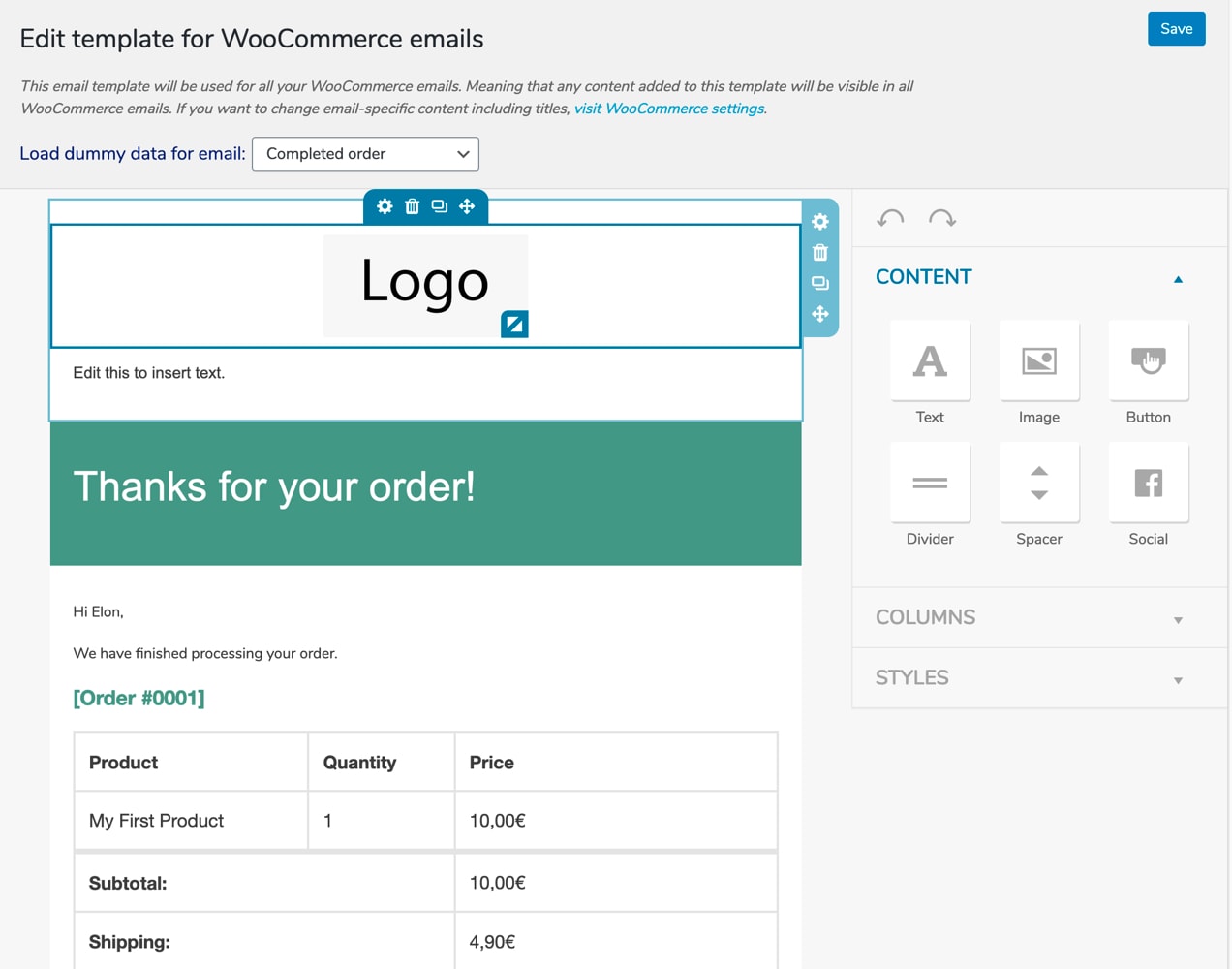 WooCommerce sends an order confirmation by default, but this is just the start of what you can do. Customize your emails, enhance their content, and create new ones based on order status by using a tool like MailPoet.
Learn how to make the most of transactional emails.
And don't forget about abandoned carts! Potential customers often forget about items in their cart or get distracted. When this happens, you have a short window of time to encourage them to make a purchase. Schedule abandoned cart emails to send out 30-120 minutes after a customer leaves.
If you're not sure how many emails to send, get started with these three:
Order confirmation email: This email confirms that their order was placed and lets them know that you've received payment.
Shipping update: This email should contain any shipping information, like their tracking number, expected date of delivery, and delivery method or company.
A follow-up email: After an order is shipped, follow up with customers to see if they were satisfied. This gives you a chance to ask for positive reviews or quickly correct issues before they result in negative feedback.
6. Strengthen your website's security
Everyone spends more time online during the holidays, including hackers. Before you clock out, your website security needs to be airtight. Consider utilizing a platform like Jetpack Security, which has multiple, built-in tools including an automated malware scan that runs while you're away. It also features quick fixes to common problems and backups so you can quickly recover if anything goes wrong.
You may also want to implement a spam management tool like Jetpack Anti-spam. This automatically eliminates pervasive, annoying spam so that you don't have to manually wade through it while you're spending time with family.
7. Schedule social media content
If you plan to post social media content while you're away, be sure to batch and schedule ahead of time. Tools like HootSuite and Buffer will make it easy to keep in touch with customers even when you're gone.
You may also want to let your team know that you're scheduling posts during your absence. Having someone specifically available to respond to comments and questions will keep customers happy and things running smoothly.
8. Go mobile with the WooCommerce Mobile App
The WooCommerce Mobile App lets you manage last-minute emergencies on the go. With an eCommerce store, you're never truly "away," and sometimes, you'll need to step in and handle inventory issues or check on the status of an order. When this happens, being able to access your business from your phone is nothing short of lifesaving.
The mobile app enables you to add products, manage orders, and track your stats. If you want to check on your store, you can do so smoothly and efficiently, letting you get back to your vacation.
9. Prioritize and set clear boundaries
It's important to prioritize yourself and set clear boundaries for your time away.
While checking in on things isn't wrong, be sure to set aside time to unplug and enjoy your vacation. For some, this may mean reserving 20 minutes to chat with your second in command every few days or keeping track of things through the mobile app once a day.
Taking time off will look different for every eCommerce owner. Whatever you decide, you'll come back to your business feeling refreshed and ready to take your company to new heights.