The holidays are just around the corner — are you ready? Consider creating special holiday products to generate buzz for your online store. You can also repackage or bundle existing products specifically for gift givers. Gain new customers and keep existing ones coming back for more. Let's take a look at a few ways you can make your items work for you this holiday season.
Create seasonal variations of your products
Do you sell candles? You may want to offer scents like pine, cinnamon, or peppermint. Do you offer clothing? Consider creating holiday-themed shirts, hoodies, or hats. What about home decor? Add ornaments to your online store. And almost any retailer can pad their sales by offering stocking stuffers and other small gifts as upsells during the checkout process.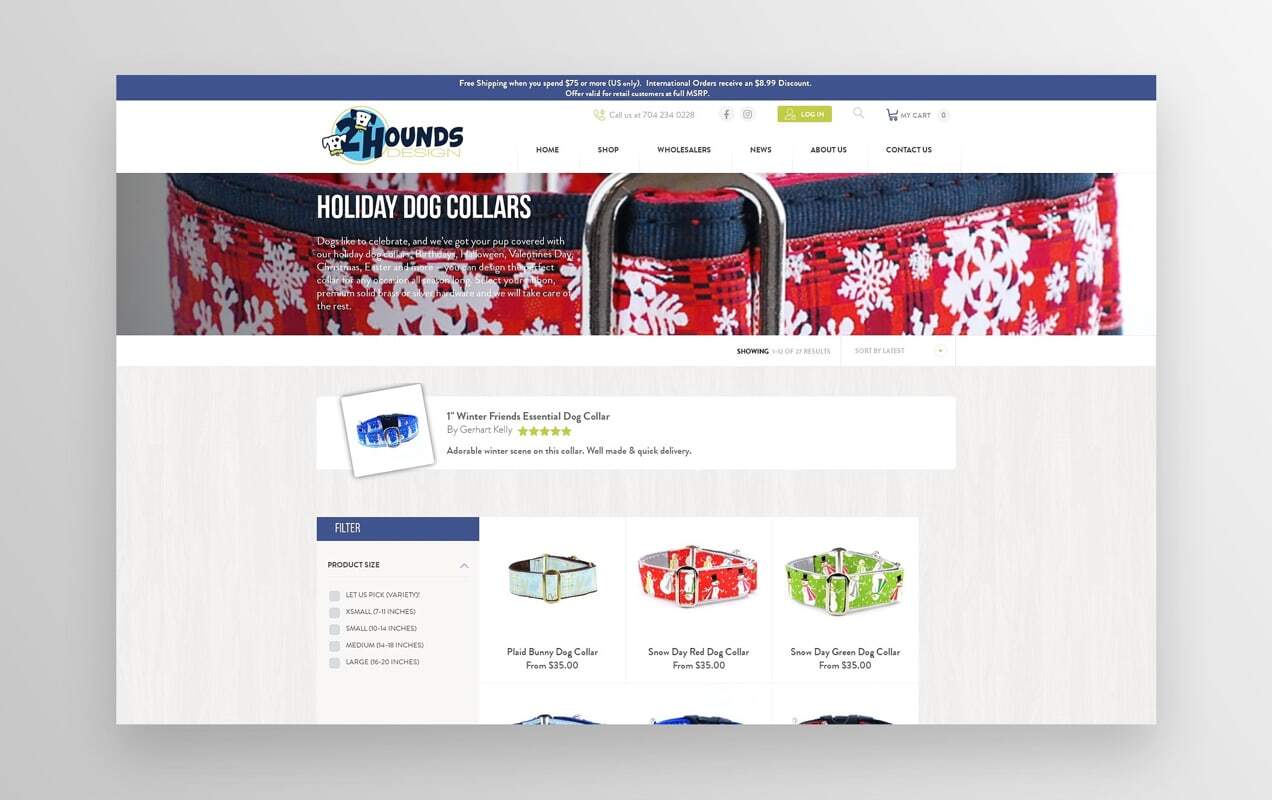 Here are some examples: 2 Hounds Design added a line of dog collars featuring snowflakes, snowmen, and other winter themes for pet lovers who want their pups to celebrate the holidays in style.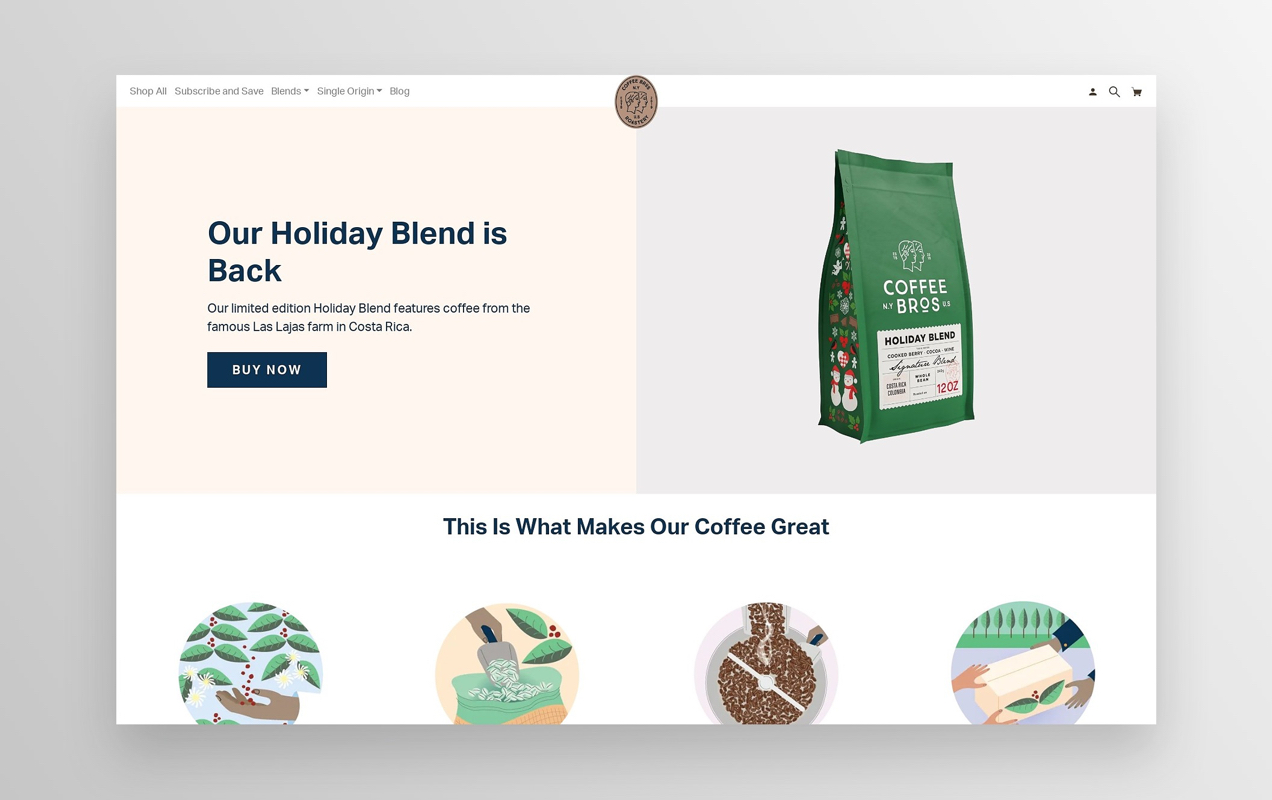 Coffee Bros created a limited edition holiday blend with flavors of berry, cocoa, and wine.
Note: When adding new holiday-specific products to your store, be conservative with your inventory. It can be hard to estimate how much of an item to produce, given year-to-year fluctuations in demand. WooCommerce Analytics can help you better understand your store's dynamics and make important decisions about inventory and growth.
And sometimes less is more: Running out of a product, even during the holidays, isn't necessarily a bad thing. Doing so can create heightened expectations next year, without unsold stock diminishing your margins.
Offer product bundles
Selling a group of related products for a combined — often discounted — price is a time-honored marketing tool and a great way to offer something "new" to holiday customers. To spice things up even more, product bundles can be sold in seasonal packaging or baskets.
The best bundles feature items that are related or that complement one another. A wine shop, for example, might offer a bottle of wine, a pair of wine glasses, and a corkscrew or bottle stopper, bundled together as an all-inclusive gift basket.
You could offer gift subscription boxes like retailer Henry J Socks, so that gift recipients can tailor their product selection. And you could consider offering a single discount on your bundled items.
Think of it like a "meal deal" at your favorite fast food restaurant, where customers are incentivized to buy more and save.
WooCommerce simplifies the process of making bundles with the Product Bundles extension. This feature lets you group products together and set rules for pricing, shipping, and inventory management.
When creating bundles, ask yourself:
Which products have your customers purchased together in the past?
Which products require additional items to use?
Which products can be improved upon with inexpensive add-ons?
Provide personalization options
It's no secret that giving your customers what they want, the way they want it, is smart business. The ability to personalize or customize a gift is a big draw for many holiday shoppers; a personal touch is a great way for people to show their loved ones just how much they care about them. Depending on your store, you could offer embroidery, engravings, or custom thank-you notes.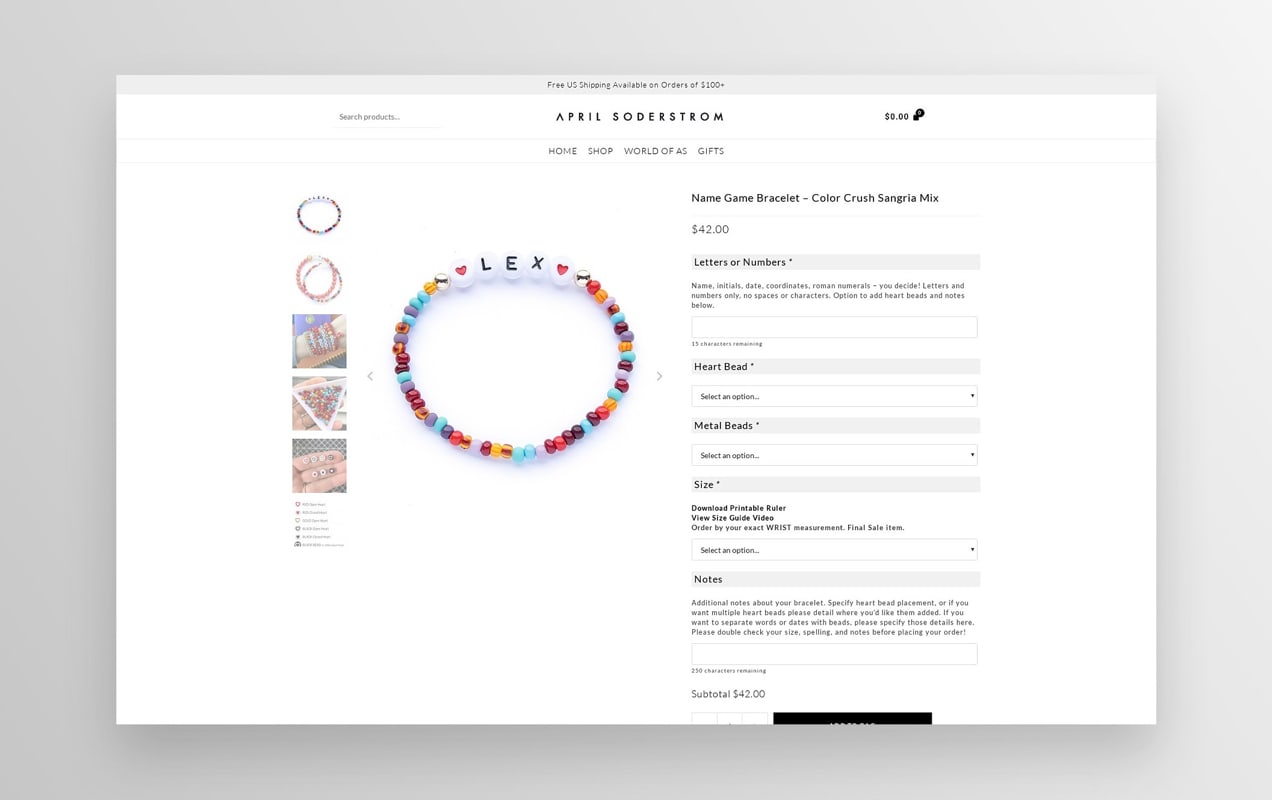 Here's some inspiration: April Soderstrom, a jewelry retailer, offers a gift section of her store, full of items that are perfect for the holiday season. Customers can monogram many of them and even spell out a name or phrase with beads.
The WooCommerce Product Add-Ons extension makes it easy to offer customization, which can draw in new buyers and keep existing customers coming back. Shoppers can send personalization requests directly on the product page, so there's no need for time-consuming follow-up emails.
Sell holiday-themed gift cards
Gift cards are an ideal holiday offering for online stores. They're easy to sell, easy to package, and easy to ship. The profit-to-inventory space is impossible to beat.
They're a no-brainer for shoppers as well. They make great last-minute gifts and are the perfect items for people who seem to have everything.
What's more, gift cards bring two customers to your store — the buyer comes to purchase the card, and the recipient comes to redeem it. Hopefully both will make additional purchases!
Want to boost your bottom line? WooCommerce has you covered with the Gift Cards extension. Easy to install and intuitive to use, this extension is the best solution for online retailers looking to offer pre-paid, customizable e-gift vouchers.
Five questions to answer before creating holiday products
Now that you know your options, consider the following:
What products fit your brand the best? Are your holiday offerings unique enough to stand out and feel special?
Are you keeping an eye on trends? You'll be most successful if you choose products based on what your audience is looking for.
What's a reasonable budget for your holiday-specific products?
What's the gross profit of each product?
What amount of inventory will maximize the selling opportunity without risking a lot of unsold items?
In addition to being the most wonderful time of the year, the holiday shopping season is one of the biggest spending periods in the United States and much of the world. Sales for eCommerce stores grew by as much as 20% during the 2019 season and are expected to skyrocket again due to COVID-19 restrictions.
Some quick, creative thinking can turn your store into a gift-giver's paradise. Now's the time to get started!