You may know Nick Offerman from his acting roles on shows like "Parks and Recreation," his comedic prowess, or his multiple, semi-autobiographical books. But he's also the founder of Offerman Woodshop, a charismatic collective of woodworkers and makers who are passionate about sustainability, locally-sourced materials, and quality products.
We got a chance to sit down with Aveling/Ray, a custom web studio with locations in the U.S. and Australia, to talk about how they built Offerman Woodshop's online store, what it was like to work with the collective, and why they chose WordPress and WooCommerce.
Q. Tell us a bit about Aveling/Ray.
We're Ronald Aveling and Bobby Ray. We go way back as friends — well before we started building websites together — and help clients around the world get where they want to go by knowing what's essential and what's disposable in a web project. We build for artists, actors, and social enterprises, and love to make eCommerce projects shine.
Our collaborations typically have custom code and content at their center. We strive to keep resilience and accessibility in the mix at every step, and we tend to obsess about giving our clients the best tools for their work.
Q: How did you start working with the woodshop? What was the experience like working with Nick and the team?
We got involved with the shop in 2013. Ronald's partner was a member of the Offerman Woodshop (OWS) collective and we'd hang out for Friday drinks. They talked us into adding a few new features to the site. Eventually, we changed platforms to WooCommerce, and followed that up with two major redesigns.
It's always fun working with Nick and the crew. They're the proverbial big happy family. The way they love their craft is infectious — total dedication.
Q: Tell us a little bit about the OWS brand and what it embodies.
OWS is a small collective of woodworkers based out of Nick Offerman's East L.A. woodshop. They make small-edition wood products and custom-built furniture and have strong opinions about what constitutes a job well done. They're all about "Made in the USA," fair wages, equal opportunity, and locally-sourced materials. We see them as a wonderful bulwark of quality and craft against a flood of disposable alternatives and are grateful to be working with them.
Q. How did Offerman Woodshop start and turn into the collective that it is today?
It started out as Nick's personal shop. He was building sets and making his own furniture while acting on the side. After acting took off, he'd still go to the shop to work on the occasional side project.
He met a local woodworker named R. H. Lee. They worked on a few projects together, then struck on the idea of the shop as a collective enterprise championing their ideals of fine craft and fair work. Their first product was a moustache comb! Things took off from there and more members joined as time went on.
Q: Why are sustainability and local materials so important?
Nick once said, "…since industrialism has taken over our society, we've been going very quickly — all together holding hands — in the wrong direction, and we're somewhat aware of it. We know that it's not sustainable."
OWS is, in many respects, a response to this dilemma. Operating a sustainable business, sourcing locally whenever possible, and making things that last are all central to their ethos. They delight in making beautiful things from materials that would otherwise end up as waste, and believe that what they sell should be sturdy enough to be passed down to your great-grandchildren.
Q: When you redesigned the site, what were your top priorities? What changes did you make to increase conversions?
We wanted to make the site easier to understand, more informative, and more fun!
We chopped out several in-between pages that served as reiterations of submenus — they only delayed arrival at meaningful content. We also restructured the main navigation with link groupings and labels that are easier to understand.
For product pages, we built reusable information components for things like sizing charts, measuring tips, product care, and sourcing information. They give shoppers a sense of consistency across pages and liven up the experience with fun graphics and helpful information in one place.
High-end products and custom-built furniture also needed some TLC. The earlier site didn't do much to support this side of the business. So we beefed it up with info about process, philosophy, wood species, and wood sources. The new page layouts and tone of the copy for high-end items lends a touch of prestige in a site filled with irreverence and homespun humor.
Q: Who is the shop's audience? How did knowing that audience influence design and functionality?
OWS has a few different audiences. We see other woodworkers, shoppers hunting for cool gifts, and people looking for one-of a-kind wooden furnishings. It's a bit of a trick accommodating them all on the same site.
In the last redesign, we agreed that the "custom-built" audience needed its own part of the site with a separate sales enablement flow that had nothing to do with carts and checkouts. So we gave them a custom content type and range of taxonomies to support it. Readers can now browse OWS projects while learning about different wood species, slabs, reclaimed lumber, and more.
In separating the custom work, we noticed marked improvements to search rankings for custom-furniture-related keyword queries.
Q: How important was it to convey Nick's unique personality and wit in the design and content of the shop? How do you feel you achieved that?
Both Nick and OWS have a reputation for charming and personable product copy. This shines on the product pages, where descriptions are full of punchy and hilarious references, anecdotes, and alliterations.
We made a series of changes that brought out this terrific voice and tone across the entire site. One of the most successful changes was in product grids. We added space for taglines under the product titles and had the pleasure of writing many of them.
We were given free rein to bring the humor to the main cart link, calls to action, and various microcopy locations.
Q: How valuable was copywriting for this specific project? What did that process look like?
Great copy was vital. Luckily, most of our work was related to improving what was already a solid foundation. They'd created a consistent voice and tone, with many in the crew contributing outstanding copy. As well as being an actor and woodworker, Nick's also an established author, so he cares a lot about words. He brought plenty of his own characteristically Nick-ish taglines and had final say on product copy.
Q: The store offers a wide variety of product types, in various price ranges, including custom products. How did you handle all of this in a cohesive way?
Thankfully, we had a couple of convenient binding agents at our disposal: wood and Nick's no-nonsense philosophy of life. We feel everything holds together through their commitment to quality and timeless beauty, combined with an overall "lived in" ambiance — plenty comfortable, and totally compatible with the high-end wood products. We believe we've achieved a balance that doesn't alienate the diehard Ron Swanson fan looking for a moustache comb, or the interior decorator sourcing the perfect slab coffee table for their client.
Q: Shipping heavy products can often be complicated and expensive. How do you ensure that items are shipped safely and arrive in pristine condition?
OWS supports the United States Postal Service. They always use tracking numbers and include plenty of packaging from recycled sources wherever they can. This approach covers all of the small and a few medium-sized items.
Heavy products and custom stuff requires more TLC. As size and weight often vary, it's a case of doing what you need to get it there safely. The crew made a flat-packable dining table in order to get one of their big products into the hands of customers at a predictable cost.
The really big projects often involve forklifts, ratchet straps, packing blankets, and crates. Sometimes crew members will deliver and install in person.
Q: Why did you choose WooCommerce and WordPress?
The webstore was originally hosted on Big Cartel. It was a good fit for the first year or so, but as sales picked up, OWS quickly outgrew it. They needed something that would let them be more creative with their brand, flexible in product configuration, and efficient in their fulfillment operations.
We recommended WordPress and WooCommerce because we knew they could deliver on all fronts and would scale with them.
WordPress and Woo bring nearly unlimited customization possibilities. They let us stay true to the shop's vision, and made a few hard things easier on the admin side. WooCommerce extensions made it possible to deliver products of all shapes and sizes. Integrating both WP and Woo with third-party services was easy because of the demand their popularity brings.
Another awesome feature is the REST API. We used it to restructure a convoluted set of product taxonomies all at once. We're also using it to pull in book details on Nick's personal site so we don't have to maintain the same data in two places.
Q: What would you say are the most critical plugins or extensions for the site?
We like to think that the most valuable features of their site are custom solutions that we developed! But aside from that: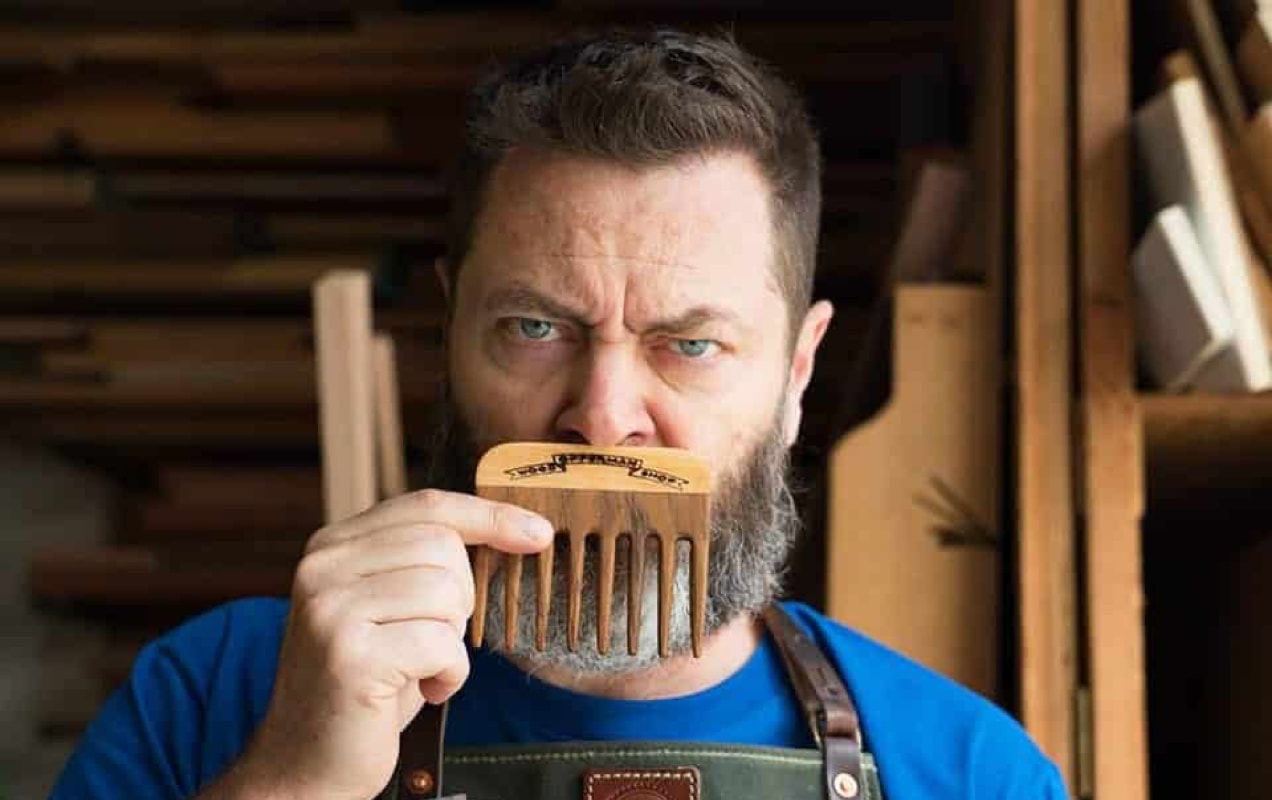 Q: Are there any other tools that were must-haves?
Using Shipstation with WooCommerce saved a ton of fulfillment time. Integrating customer data into Shipstation was a set and forget process, and configuring Shipstation's automation rules was easy. We can't imagine going back to the old ways.
Q: The shop partners with nonprofits like Would Works. Why is this an important part of the brand?
Maintaining local connections is important to the shop. In addition to Would Works, they also have close relationships with nearby Allied Woodshop, who teach people how to work with wood, and Angel City Lumber, who rescue LA's fallen trees and turn them into woodworking materials.
Wendell Berry has been a big influence on Nick. The importance of local economics is a key element of Berry's thought, as are sustainability, appropriate technologies, connection to place, and the interconnectedness of life.
Q: What was your favorite moment working with the team to build the site?
We really enjoyed the discovery process and the first few iterations of the most recent redesign. It was fun to find creative ways to infuse their brand voice across the entire user journey. Video meetings with the OWS crew are always a hoot — we work through brand and product ideas with the sounds of people slicing and dicing wood in the background.
Launching the last redesign was a great feeling. We saw that we'd solved a raft of tricky problems while staying true to the client's vision.
Q: Anything else you'd like to share with the WordPress / WooCommerce community?
WooCommerce extensions are great. The quality is always top-notch, so we feel confident they're not going to cause conflicts after we plug them into a client's site. Woo's 30-day "Try Before You Buy" feature is crucial here. It's nice to be able to experiment with various approaches before making any commitments.
We're impressed with Automattic and the WordPress community's dedication to improvement and innovation. We always enjoy getting the WooCommerce newsletter. There's usually something in there we're eager to pass on to the shop manager, with a notion to keep on getting better.