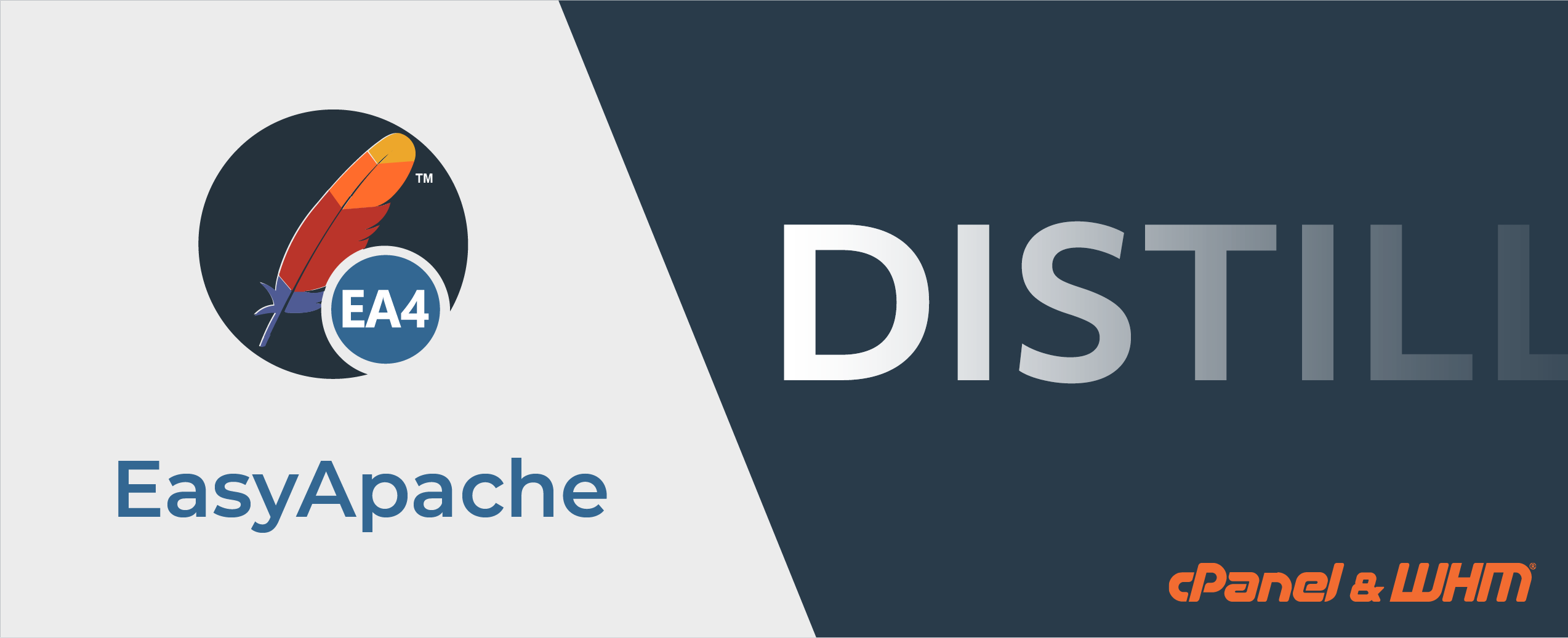 Way back in EasyApache 3, if a user wanted to make updates to their Apache configuration, they would do so by using the Apache distiller to make said changes. As you all know, we've moved on from EasyApache 3 to EasyApache 4 and are ever working to improve the functionality and performance of the product. That being said, we are removing the Apache distiller in cPanel & WHM version 84. Let's break this down.
What is a distiller?
The Apache Distiller was a utility built into EasyApache 3 that allows a systems administrator the ability to commit changes to the Apache configuration by "distilling" that configuration down into a complex multi-file data structure used to build preliminary templates that were then used to build final templates, ultimately rendering that data into the final configuration file. The benefit of this function was that a user could commit changes to the Apache configuration without directly modifying it, thus preventing any accidental or unnecessary changes. The downside to using this distilling method is the reverse; making changes to the Apache config required using the distiller to apply changes to a template, applying said changes, then a restart of Apache.
Why are you removing the distiller?
Now that EA4 is the standard Apache companion tool, distiller became irrelevant. While the distiller was a great tool at the time of its use, it's now a bit cumbersome and the source of a large amount of technical debt. By removing it from the product altogether, the deployment and configuration of Apache going forward is much simpler. Making changes to legacy cPanel & WHM code does not come without risks, but removing the distiller from the product is a step in the right direction for making the product more agile and versatile. Removing distiller is the last major component removal disengaging EasyApache 3 from cPanel & WHM.
Would you like to know more?
If you'd like to discuss the Apache distiller's deprecation, EasyApache 4, or anything else related to cPanel & WHM, please join us in our Slack and Discord channels or our official cPanel subreddit!