ExpressionEngine Hosting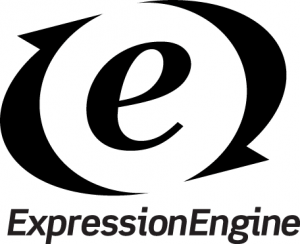 If you can dream it, ExpressionEngine can help you build it. That's why enterprise companies and web professionals love ExpressionEngines's flexible approach.
ExpressionEngine grows and scales in unison with your business. Some of the highest profile, highest trafficked sites use ExpressionEngine Hosting to deliver their users the perfect experience.
Within the ExpressionEngine Community, you'll find helpful advice, high-quality add-ons, templates, themes and much more.
FASTDOT Enterprise Cloud Servers are your choice for an optimized ExpressionEngine hosting platform. FASTDOT's platform delivers scalability, security, and high performance for your ExpressionEngine sites. Our Enterprise Cloud server solutions help everyone from large companies through to individual professional developers achieve success in hosting their ExpressionEngine web sites.
Core ExpressionEngine Features
ExpressionEngine's renowned flexibility allows you to build websites that fulfil your needs and creative vision entirely.
A Flexible Platform
Put ExpressionEngine in the hands of a talented web professional, and you'll find you've got a platform flexible and powerful enough to build almost anything you can imagine. From the beginning, ExpressionEngine was designed to easily manage and flexibly display multiple channels of content.
Made for Easy Publishing
Publishing with ExpressionEngine is remarkably easy. The straight forward publishing screen gives you a point-and-click interface to enter content, so there's no need for a content editor to learn any programming or mark-up language.
Create Once, Publish Everywhere
Future-proof your investment. The web is now bigger than just web page publishing. Create and store your content in one place, but publish it through desktop web pages, mobile pages, mobile apps, RSS feeds, content APIs, and even future publishing channels not yet imagined.
Other features include:
Search Engine Friendly URLs
RSS and ATOM Syndication
User Commenting System
Automatic Linking
Statistical Tracking
Full Page Modelling for Templates
Custom SQL Queries
Search Engine
Spam Deterrents
Data Exporting
Over 100 Add-Ons
What is ExpressionEngine built with?
ExpressionEngine built on top of CodeIgniter, a powerful PHP framework with a very small footprint. CodeIgniter was purpose built for PHP coders who need a simple and elegant tool kit to create full-featured web applications.
100% Compatible ExpressionEngine Hosting
PHP 5.2.4 or newer, compiled with the GD (or GD 2) library
MySQL 5.0.3 or newer
32 MB memory allocated to PHP
10 MB of available disk space for the ExpressionEngine software and modules
2 MB of database space
Get Started with your ExpressionEngine Hosting Today
Get started with ExpressionEngine now
What are the benefits using ExpressionEngine
What are the benefits using ExpressionEngine
Unlock the power of your website with ExpressionEngine, the leading content management system (CMS) designed for professionals. Experience the numerous benefits and elevate your online presence with this robust platform.
Flexibility and Customization: ExpressionEngine provides unparalleled flexibility, allowing you to tailor your website to your exact specifications. Customize templates, create dynamic content, and design unique user experiences that align with your brand identity.
Scalability: As your business grows, so should your website. ExpressionEngine is built to scale, accommodating increasing traffic, content, and functionality without compromising performance. With its modular architecture, you can seamlessly expand your website to meet evolving needs.
Security and Stability: Rest easy knowing that your website is built on a secure and stable platform. ExpressionEngine prioritizes data integrity and provides advanced security features to safeguard your valuable information and protect against potential threats.
Content Management Made Easy: Take control of your content with ExpressionEngine's intuitive and user-friendly interface. Manage and organize your content effortlessly, streamline workflows, and collaborate with team members efficiently, ensuring a smooth content management experience.
SEO-Friendly: Maximize your website's visibility and attract organic traffic with ExpressionEngine's built-in search engine optimization (SEO) capabilities. Easily optimize meta tags, URLs, and other elements to improve your website's ranking on search engine result pages.
Extensive Add-Ons and Integrations: Enhance your website's functionality with a wide range of add-ons and integrations available for ExpressionEngine. From e-commerce solutions to social media integrations, you can easily extend the capabilities of your website and integrate with the tools and platforms you rely on.
Dedicated Support and Community: Join a thriving community of professionals and benefit from the ongoing support and resources provided by ExpressionEngine. Access comprehensive documentation, participate in forums, and receive assistance from experienced developers to ensure your success.
Don't settle for a generic CMS. Choose ExpressionEngine and unlock the full potential of your website. Experience the power, flexibility, and reliability that professionals trust. Contact us today to learn more and take your online presence to new heights with ExpressionEngine.