Magento Hosting
Build a powerful Magento eCommerce solution for your business.
Let FASTDOT manage the performance and housekeeping. We provide turnkey solutions that deliver an infrastructure honed to meet Magento's specific requirements. We use a proven, optimized and scalable infrastructure to deliver exceptional performance and reliability. The end result is a fast, stable and responsive Magento site that performs exceptionally .
Extremely fast page load times
Scale your server for high traffic levels
Managed services to save you time
Managed in the Cloud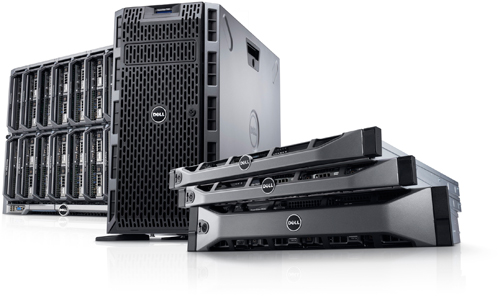 We specialise in making Magento run at full speed. All of our Magento VPS plans are optimised by hand with appropriately configured MySQL, PHP and Apache settings to deliver the best possible performance from our enterprise hardware.
Each Magento store is unique so we will review all the aspects of your site and its operation to provide the best recommendations possible.
Features
High Availability, vSphere Console Access and Veeam Disaster Recovery are just some of the advanced features that we can provide our customers.
Security
Our next generation firewall, powered by FortiNet, is a hardware security system which is able to detect and block sophisticated attacks from unwanted intruders.
Support
Your Magento platform is backed by our local support team made up of our own network and server experts.
Additional Details
FASTDOT has designed a powerful virtual hosting platform so simple and easy to manage, it entirely redefines how Magento hosting is delivered. We've applied years of experience and our highly refined system administration methodologies to installing and configuring Magento virtual server solutions.
vSphere Console Access
vSphere puts you in instant control of your infrastructure, allowing you to connect to your server as though you were physically standing in front of the machine in the data center.
High Availability
VMware High Availability provides uniform, cost-effective failover protection against hardware and operating system failures so if there's a problem with one node, you'll never know it. Your virtual server can be moved instantly to another node ensuring that you never miss out on an order.
High-Performance Caching
Don't waste time installing or configuring caching plugins. We've done it for you. A PHP accelerator such as Alternative PHP Cache (APC) or eAccelerator will help to reduce server overhead by caching previous requests. With caching enabled your pages load almost instantaneously.
Next Generation Firewall
With our FortiNet firewall we've added additional layers of security providing DDoS mitigation, and protection against other common exploits.
SSL Support
Keep your data and transactions safe with our preinstalled SSL Certificate.
Veeam Backup Recovery
Your company's Magento store is its most valuable asset. Allow it to be protected by Veeam, a powerful backup replication and disaster recovery solution. Veeam lets you recover a full bare-metal backup of a virtual server, including your Magento store, in a short period of time to minimize any down time.
SAN Storage
If you require additional storage for generating local backups, or to store additional data, then our external SAN storage is the ideal solution. We can provide externally mounted backup disks in preconfigured sizes of either in 50GB, 100GB, 200GB or 500GB.
Get Started with Magento Hosting Today
Optimize Magento for your Virtual Server
Magento is one of the most popular ecommerce systems in use today offering both great flexibility and power through its modular architecture. This article will discuss various changes you can implement to fine tune the software stack makes up your Magento site to obtain the best performance possible
The Ultimate Magento Optimization Guide
Using the CMS in your Magento Cart
CMS pages are Static pages such as your Homepage, About Us, and Customer Service are pages that provide information about a web store and are managed through the backend panel.
This tutorial will show you how to create pages in your Magento store.
Using the CMS in your Magento Cart
Magento Store: Set Up a Successful Affiliate Program
An affiliate program or associate program is a kind of advertising where a merchant rewards one or more affiliates (publishers) for each customer making purchases via the publisher's marketing efforts.
Magento Store: Set Up a Successful Affiliate Program
Top Magento 2 Extensions
Extensions, extensions and lots of extensions. We all love extensions, don't we? After all, extensions are what make Magento the most sought after and preferred ecommerce frameworks ever created. Sure, there are many other ecommerce frameworks available for you to download, but with Magento, it's different because it feels more premium and more complete.