Top Magento 2 Extensions
Extensions, extensions and lots of extensions. We all love extensions, don't we? After all, extensions are what make Magento the most sought after and preferred ecommerce frameworks ever created. Sure, there are many other ecommerce frameworks available for you to download, but with Magento, it's different because it feels more premium and more complete.
While we're on the topic of Magento 2 extensions, I've compiled a list of the top 10 extensions. They'll not only help enhance the functionalities of your Magento 2 store but also help create that seamless experience your customers crave. Without further ado, shall we?
1. Bingo ElasticSearch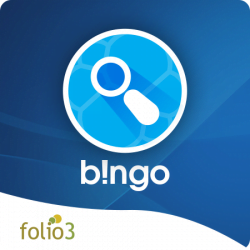 Having trouble looking for something throughout your Magento powered website? When it comes to Magento 2 extensions, Bingo ElasticSearch is one of the very best. Apart from the name, you should stress over the word "Bingo", because search results are displayed instantly if you integrate this extension.
What's more is that this extension also provides a comprehensive search field where it is broad enough to understand singular and plural words. Catalogs, products, attributes and admin capabilities make Bingo ElasticSearch one of the best extensions available.
2. Nosto Personalization
Using a series of nifty algorithms, Nosto Personalization is a great extension for analyzing hundreds of data points across your online store, that too in real time. Developed with functionality in mind, this extension is also pretty easy to understand. Analyzing the behavior of your online store, this extension comes in handy when you want to launch innovative marketing campaigns online after knowing which products are popular and most sought after to help engage and improve conversion rates.
This innovative feature and the ability to understand the different dynamics of an online store makes Nosto Personalization one of the best Magento 2 extensions available online.
Get Now
3. One Step Checkout for Magento 2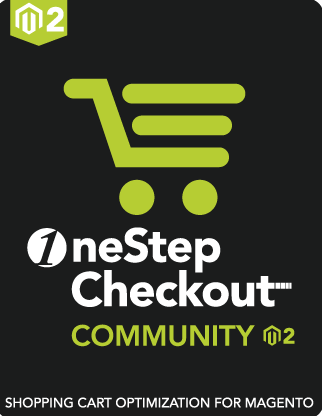 The simple name is synonymous with its function. A one step checkout extension for Magento 2. The process and the function are quite clear here, this extension can be customized to meet the demands of different online stores and what they offer. Since every merchant is different, a checkout procedure should be easy and seamless and this is exactly what this extension helps to achieve.
An extremely modular extension that allows total control of how the merchant wants the checkout process should be, One Step Checkout requires minimal resources and skills to integrate and configure, making it one of the great Magento 2 extension for enhancing the checkout procedure for Magento 2.
Get Now
4. TaxJar Sales Tax Automation
Worried about calculating sales tax and reporting on your Magento 2 powered store? Try TaxJar Sales Tax Automation extension for Magento 2. Installation is quick and easy, and the benefits are even better.
After installation, this sales tax automation extension automatically configures your tax settings within the Magento framework, making it a hassle-free experience for you. What's more is that tax rates don't need to be set, they're automatically updated and presented in an easy to use interface. This way, you, being the owner of an online store won't be worried about including the wrong tax figures which help increase website reputation amongst your customers.
An even better feature about this extension is that integration is seamless and it has zero impact on your website's performance because it is lightweight and updates every month with the latest tax rates so you won't be opening and fiddling with its features. Accurate rates, peace of mind and reliability makes this one of the most popular and preferred Magento 2 extensions for Magento users.
Get Now
5. Layered Navigation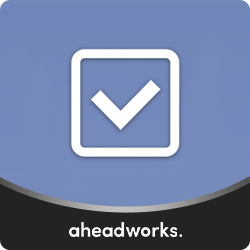 Layered Navigation is an extension that amplifies and extends navigation features on your Magento 2 powered store. It is an invaluable tool designed specifically to cater to web stores with lots and lots of products and product categories. When customers are browsing such heavy stores, navigation becomes slow and this, in turn, affects the user's experience too.
Layered Navigation works by showing a category and when you click upon it, it will show the products according to the filter applied. This helps reduce clutter and confusion among customers while they're browsing your store.
What this does is, motivates more buyers to stay on your site, increasing the chances of sales and building loyalty, ultimately promoting your business and bringing in more customers to your online store. Layered Navigation also happens to be one of the most downloaded Magento 2 extensions available.
Get Now
6. InstantSearch+
For optimal conversions on your Magento 2 powered online store, InstantSearch+ is one of the best search based conversion Magento 2 extensions available. This extension is quite intelligent too. It understands a visitor's behavior in order to bring to them the closest matched products first which is helpful in making as many conversions as possible. All these features are presented in a feature rich and friendly hosting service which includes AutoComplete, Semantic Search, Individual Results and much more.
All these nifty features help bring the customer a great experience while browsing your store or searching for a product of interest, helping them stay engaged in the process of buying.
Smart Navigation, Auto Correct, and Responsive Search Result features are also present in this extension.
Get Now
7. Two Factor Authentication
Almost every ecommerce owner knows that owning an online store brings with it, lots of traffic. But this traffic can be either good or bad. There are lots of threats online and sometimes, it gets messy. That is where the Two Factor Authentication plugin comes into action.
The Two Factor Authentication extension helps streamline the buying and check out a procedure by providing additional authentication procedures for visitors. This helps eliminate hackers and fake ID's from intercepting payment procedures, in the end, making the buying and checking out process seamless and safe. The more security tiers an online store has, the better the level of protection, it's a rule of thumb, really.
The main features include managing a list of trusted IP's, preventing widespread spyware and of course, the two step verification procedure.
For an ecommerce owner, this is one of the important Magento 2 extensions to have on your Magento 2 powered website.
Get Now
8. Auto Select Shipping Payment Method
A tool that comes in handy when customers are in a hurry to just buy and run. The Auto Select Shipping Payment Method extension has a long name but an even longer list of benefits. As we've noticed, checkout pages are boring and just keep coming, so there must be a way of just skipping through scrolling and getting to the payment confirmation page right? This extension does just that.
Once customers select their preferred shipping method, this tool helps skip to the last part of the process making it easier for customers to buy and leave. A small extension with big benefits like I mentioned, happens to one of the best  Free Magento 2 extensions available.
Get Now
9. Magento 2 Marketplace Extension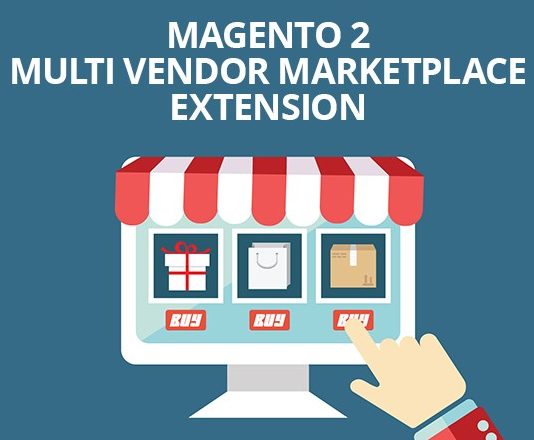 Online marketplaces tend to become a hot business model, especially amongst startups and the conduction of new trade. The extensive reach offered by marketplaces also minimizes the cost of finding and promoting new customers.
Hence, Magento 2 Marketplace extension by Landofcoder will be your great choice to develop your business that works as famous marketplaces: Amazon, eBay, Etsy. In particular, the admin has full management of store with advanced reports such as bestseller, last orders, most views products, line chart for sales report by day, month, year, top countries consuming the products. Then the admin can get a general vision for development strategies of their store.
An outstanding feature the extension supports is flexible Magento 2 theme compatibility. You desire an eye-catchy theme that layouts are clean and neat to show products effectively. So this Magento 2 Extension would work flawlessly to meet your demands.
Get Now
10. Reward Points by Mageplaza
Loyalty programs are really important in e-commerce business as they help enhance customer intention and even cut down marketing budget that you often have to spend on hard-to-track campaigns. If you have a Magento 2 store and care about customer loyalty, Mageplaza Reward Points extension is absolutely what you need to install immediately.
This Magento 2 extension comes in 3 versions: Standard, Professional and Ultimate. The Standard package suits small merchants with basic functions such as reward points setting system, point spending restriction, reward points labels. Whereas the Professional and Ultimate versions are more stunning to medium-sized to big enterprises with advanced features like earning and spending rules, reports, sell/buy by points and reward for referring friends.
Get Now
11. Product Part Finder by Mconnect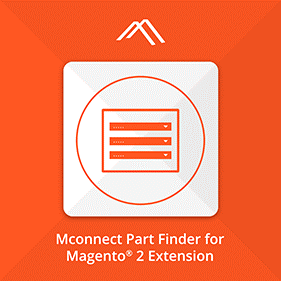 A handy module for automobile eCommerce stores who has large product and parts in their catalog. The Product Part Finder extension is also called as Year Make Model extension because it is helpful to filter the product or parts based on their vehicle or auto parts filter.
With this module, you can create unlimited auto parts or vehicle fitment filter based on your requirements and display on the category, product or home page. It has ability to set the location of filter such as top, left side bar or right side bar. You can import/export CSV data. Offer better product searching experience to your customers with this effective module.
Get Now
12. Magento Multi Channel Marketplace Selling Integration
Magento multichannel marketplace selling integration is a tool that enables online sellers to list and sell products on multiple top marketplaces using a single centralized platform. This automated tool establishes a real-time API integration between your store and marketplaces allowing smooth flow of data on both ends. This is a highly compatible tool that lets you sell products on multiple channels simultaneously.
Packed with the handy features of bulk product import, two-way real-time data flow, centralized dashboard, live notifications, etc, the Magento marketplace integration makes eCommerce easy and beneficial at the same time. This is also a convenient tool for cross border selling as it allows you to sell Magento products on top global marketplaces including Amazon, eBay, and Walmart.
Get Now
13. Magento 2 Amazon S3
Are you also tired of continuous notifications of "Storage Full" for your E-commerce website? If yes, then we have the ultimate solution to that. When we are thinking of a cloud storage system, then Amazon S3 is one of the most trustworthy alternatives worth considering for cloud storage. It offers assurance, protection, execution, and data availability at it's best. So Magento 2 Amazon S3 which represents Simple Storage Service can be supremely helpful for your Business.
From miniature to grown-up businesses, all of them can use this convenience to protect any amount of data in terms of restore, backup, websites, archive, mobile applications, LOT devices, and big data analytics. Now let's understand how this extension can help your Business. Magento 2 Amazon S3 stores all of your data on various strategically classified servers, and when someone asks for that data, the most approaching dynamic cloud server will deliver the data in a fraction of seconds.
Get Now
14. Magezon Page Builder
Magezon Page Builder is a powerful set of tools that helps you create and manage your Magento website without touching a line of code. Everything from product descriptions through the site structure CMS Page, Static Block is easily configured in seconds.
Create Beautiful Page Layouts
Create Responsive Magento Websites Instantly
Page Builder That Works With Any Magento Theme
Ready-to-use Predesigned Templates
Drag & Drop Page Builder FEATURED
Build In Minutes With 50+ elements supported
Powerful Customizable Options
Magento WYSIWYG Integration FEATURED
Lightning Fast Performance
SEO Friendly Page Builder
Outstanding Plugins Supported
Amazing Aftersales Support and Tutorials
Get Now
15. PayTrace Payment Gateway Magento 2
The e-commerce frameworks are bringing familiarity with the word extension. Next, in the domain of Magento, it is getting much popularized. If customers want to have a premium and complete experience on the wings, there is a need to mention the top listed. For making transactions more straightforward, it is better to focus on the PayTrace Payment Gateway.
Out of the Magento 2 store, InstantSearch+ is the best search-based conversion extension. For optimizing conversions, understanding visitors' behavior is essential. So they can find a close match of the available products. Customers need to find interest in the process of buying their items of interest.
In times of online purchases, customers remain in a hurry to shop for online products. Here the Auto Select Shipping Payment Method is worth it. Shoppers can end it by going to the last part of the shopping confirmation page. Therefore, the PayTrace Payment Gateway opens the door to shop quickly and enjoy.
Get Now
Conclusion
Extensions are special to us because they not only help enhance and extend features within Magento, they also help add value to our website. Adding value to our website helps promote sales and in the end, develop something nearly every successful ecommerce website owner needs; loyalty.
The listed Magento 2 extensions help enhance and increase the productivity of your ecommerce store, and while some of them offer free trials, most of them come at a small fee. Check them out and if you have any questions, feel free to comment down below and I'll get back to you as soon as I can.