The Significance of Web Hosting in the Digital Landscape
Web hosting providers form the bedrock of the online world. As of 2019, the industry's valuation was an impressive $56.7 billion, growing at a Compound Annual Growth Rate of 15.5%. By 2025, projections suggest this number will soar to $130 billion.
While these companies offer indispensable services, carving a unique niche in such a saturated market can be demanding. However, it isn't insurmountable. The digital shift, accelerated by unprecedented events like the Covid-19 pandemic, signals immense untapped potential. This potential is further fueled by increasing internet access and a surge in new startups.
In 2019's first half, a mere eight companies shelled out $161 million to market their web hosting solutions, marking a 69% rise from the latter half of 2018.
Throughout 2019, only GoDaddy and WordPress reduced their advertising expenditure in this domain. The horizon appears promising for web hosting enterprises.
Now, let's delve into strategies to bolster your venture.
Engaging Your Customers: The Pillar of Web Hosting Growth
The essence of a web hosting enterprise is its offerings. But true success lies in transcending foundational services. Forging meaningful connections with your clientele is paramount.
Expanding communication channels can instill a sense of value among clients. Simultaneously, engaging in dialogue can furnish invaluable insights into customer preferences and concerns.
Cater to a Specific Hosting Demographic
For newcomers or those scouting growth trajectories, targeting niche offerings might be the answer. Envision this as striving to be a prominent entity in a smaller ecosystem.
A judiciously chosen niche could position you with minimal rivals. Not only does this sharpen your brand's focus, but riding the wave with an ascending market can significantly elevate your brand's stature.
Potential niches span game servers, dedicated forum hosting, and specialized blog hosting.
Take, for instance, ShockByte, a web hosting giant that strategically positioned itself by specializing in Minecraft server hosting.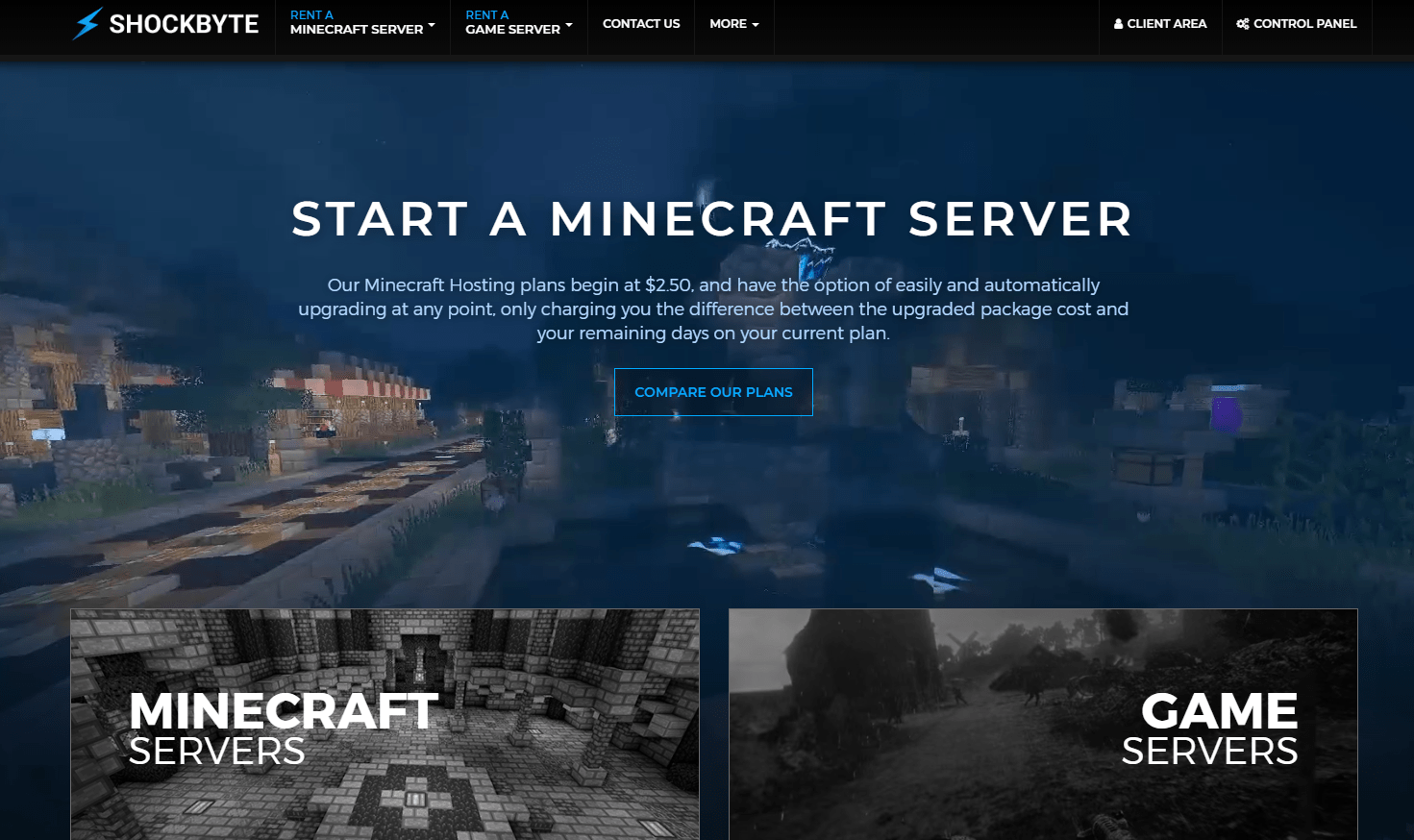 2. Participate in Web Hosting Forums Discussions
One of the best ways to attract attention is by targeting spaces beyond your confines, such as forums or other exchange platforms. Keep in mind that this strategy needs careful implementation.
Avoid the 'sales pitch' on external platforms, as that might quickly get you banned. Instead, take the opportunity to offer assistance and expert advice. Aside from gathering attention, this also serves to demonstrate your industry expertise and leadership.

Consider platforms like Web Hosting Talk and Reddit for insights and engagement. A case in point from Web Hosting Talk is a snapshot where a user inquires about the differences between VPS and WordPress hosting.
Another community member responds, and while they have a brand mentioned in their signature, the reply is genuine, focusing on addressing the query rather than overtly promoting the brand.
Glean Insights from Rivals to Elevate Your Web Hosting Venture
The saying goes, "imitation is the sincerest form of flattery." In the web hosting domain, a lot can be learned by monitoring competitors' moves. This isn't just about emulating them but understanding their strategic foundations.
With tools like WHSR, you can dissect a website to unveil its underlying technologies. Apart from this, pay heed to their promotional techniques, customer feedback, and emerging areas they are capitalizing on.
For instance, by using the aforementioned tool on the WP Engine site, it's discernible that they deploy multiple analytics tools. This aids them in acquiring a deeper understanding of their visitor demographics and behavior.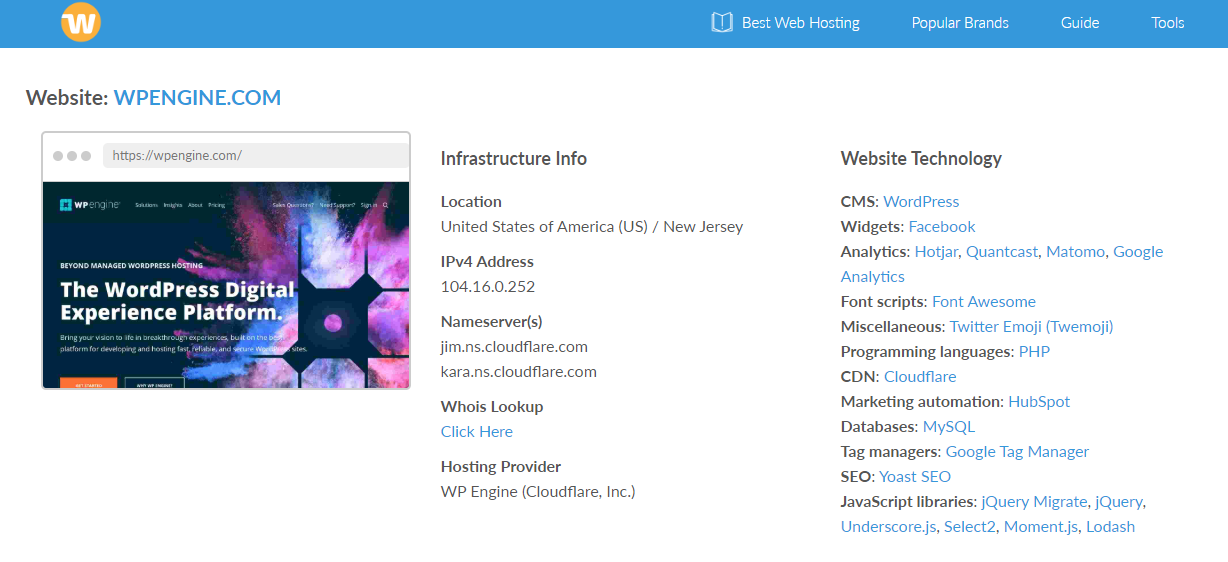 Allocating 10%-20% of your resources to explore new technological or marketing avenues is a recommended average.
Promote Your Hosting Services Tactfully Through Valuable Content
Blatant advertising can be a drain on resources without always yielding the desired results. A more sustainable and effective strategy is to organically grow your potential clientele.
One effective way to achieve this is by optimizing for organic search rankings. Crafting content that addresses and resolves users' issues, while subtly weaving in your offerings, can be a game-changer.
The key here is to pinpoint the challenges faced by web hosting users. Once identified, curate content centered around the solutions you provide.
While this approach might seem daunting at first, it has proven to be incredibly effective. Take Kinsta as an example. They produced insightful articles addressing common WordPress error messages and, in the process, attracted a myriad of potential clients to their blog.
An illustrative analysis using Ahrefs on Kinsta further highlights this strategy's efficacy. Data reveals that Kinsta has secured rankings for over 7,900 error-centric search terms, drawing thousands of monthly visitors from the U.S. alone.
5. Leverage Influencers & Celebrities to Establish Trust in Your Hosting Solution
Celebrity endorsements and influencer reviews are giant trust markers and can offer better ROI than traditional marketing channels.
To do this correctly, make sure you work with the right influencers. Choose those more relevant to your niche or brand and make sure they have a sufficiently large following to make an impact.
Take the case of 20i, which tries to leverage on the popularity of Georgie Barrat, a tech journalist and presenter on The Gadget Show. The partnership can also serve as an endorsement of sorts.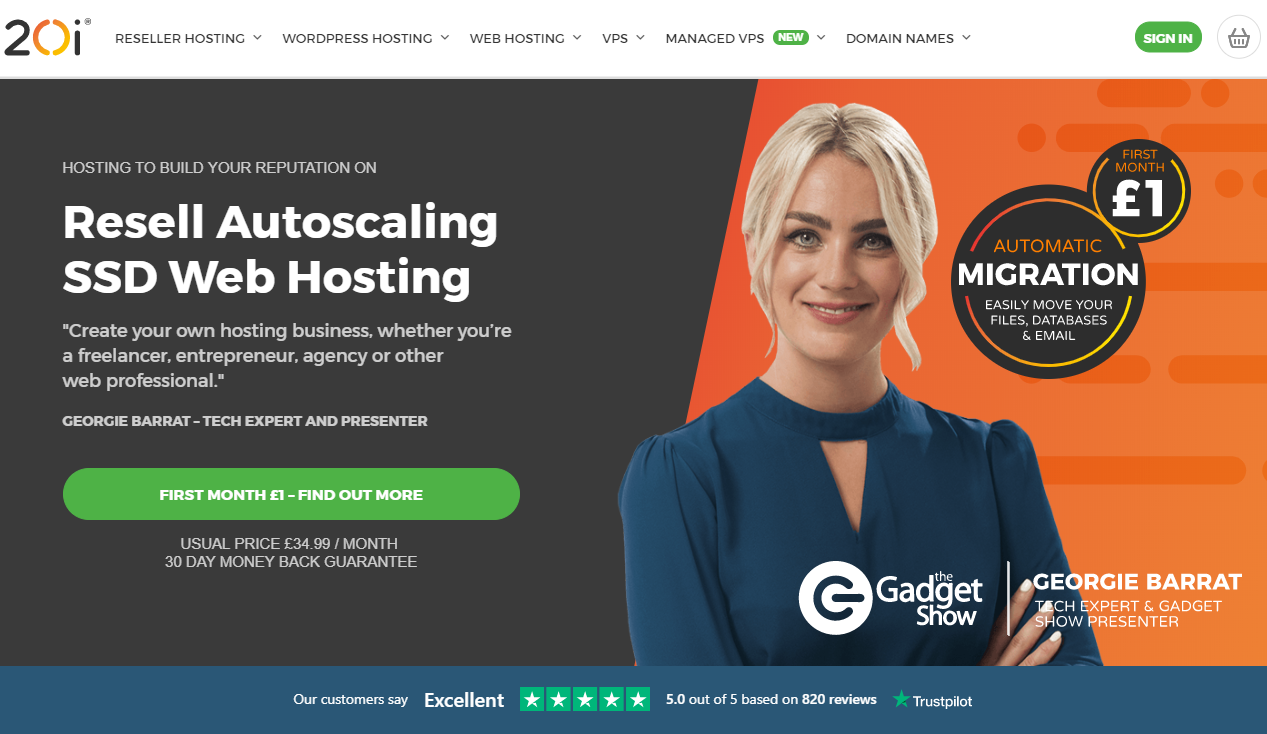 Concluding Remarks
Navigating the complexities of expanding a web hosting venture is undeniably challenging, a sentiment that resonates across sectors. It's imperative to delve deeper than surface-level strategies and scrutinize nuanced facets to gain a richer perspective of the business landscape.
Sometimes, even subtle tweaks or a minor strategic pivot can generate significant outcomes. Embrace a step-by-step approach, keep a close watch on the repercussions of your actions, and you may find the outcomes exceed your expectations.