How to use Facebook and WooCommerce to help drive full-funnel growth
Choosing the right niche for your business is critical. Defining what you'll sell, to whom, and why is an essential step towards creating a profitable business.
That's exactly what Wajdan Gul and his wife did when founding SQUATWOLF in 2016. Marrying his entrepreneurial spirit with a passion for personal fitness, he saw a gap in the market for premium gym wear that not only fits well – it's stylish, too.
SQUATWOLF has experienced phenomenal growth over the last two years, expanding to sell in over 120 countries. Now the largest gym brand in the Middle East, the business relies on Facebook for WooCommerce to unlock the power of Facebook and Instagram and help fuel growth.
We got the chance to chat with Wajdan and discuss how the business has successfully scaled – even during the pandemic – using tools from WooCommerce and Facebook.
Q: Firstly, why WooCommerce? 
We moved to WooCommerce because we can customize everything about our online experience; it's flexible and offers a much better service than [the platform] we initially used at launch. There are so many extensions available – it just makes sense.
Q: When did you start advertising on Facebook?
We started in 2016, and it became our top-performing platform driver of traffic. It was what we used to launch our business. So, we had a basic Pixel integration and would optimize for likes, just higher funnel goals such as awareness. Then, we were relying on cookies to pass data to Facebook to optimize our advertising campaigns. That worked until the ecosystem changed.
Q: How has your Facebook strategy changed? 
Fast forward two years. We hired a social guru and went deep with Facebook. Our stack hasn't changed much, but we now use the latest Facebook for WooCommerce extension, including Conversions API*. It allows us to remain resilient despite the changing environment.
Changes to privacy laws, browser configurations, and ad-blocking software are challenges for all merchants because they limit what data gets shared between your site, your users, and Facebook. The more data that is shared, the more accurately we can optimize our advertising campaigns and deliver personalized shopping experiences for our visitors.
Using this enhanced extension and Conversions API, we don't rely on the browser anymore – we are now passing data directly from squatwolf.com to facebook.com.
Before integrating this new extension, our main challenge was lower match quality. Our campaigns measure "events" that we specify and then optimize against those events. The events we were measuring were never at 100% – they were usually at 60%. We were wondering why we were losing events and [why] the event quality was low. We were just not able to send data to Facebook. It was our biggest pain point.
After implementing Facebook for WooCommerce and Conversions API, our match quality went to 99-100%. [Some events] were not matching; now, not only do the values of the events match, the values are better. We can optimize specific events that we designate, such as what people add to [their] cart.
* Conversions API is a new tool from Facebook supporting advertisers' efforts to provide consumers with data transparency and control while also helping them continue offering customers a personal experience.
"In the last 12 months, we have grown from a team of 10 to 45. We were not only able to survive but grow as well."
Q: How did the pandemic affect you? 
I think we were lucky to be in the right industry at the right time. Right when it happened, we were nervous and focused on growth. When the lockdown started, we decided to go all-in on Facebook Dynamic Ads. We turned off all our [other] ads and relied on Facebook to find our customers – and it just worked!
Using a full-funnel approach, [our] ROAS (Return on Ad Spend) was at its highest during the pandemic. Everybody was at home on their devices.
We also quickly changed our message and our creative strategy to mirror the new reality we experienced. No longer were customers able to work out in a gym, so our creative pivoted to reflect this.
We also changed our product assortment and added more relevant products (such as face masks and loungewear) to adapt to the market and focus on the new work from home trend.
It all worked! In the last 12 months, we have grown from a team of 10 to 45. We were not only able to survive but grow as well.
Q: How are you using Instagram?
We have a shop on Instagram that shares a catalog with Facebook. Every product in our feed is shoppable. It's definitely helping us. Our posts are tagged so customers can easily [buy] if the product inspires them. We are always posting about campaigns and new product launches and post Stories daily for engagement.
Very quickly, we were able to figure out the potential of Instagram. With the Shopping feature enabled, we're seeing excellent organic sales growth.
"Our budget has scaled by 75% because of the level of data, and it's not just the budget – we have scaled the business."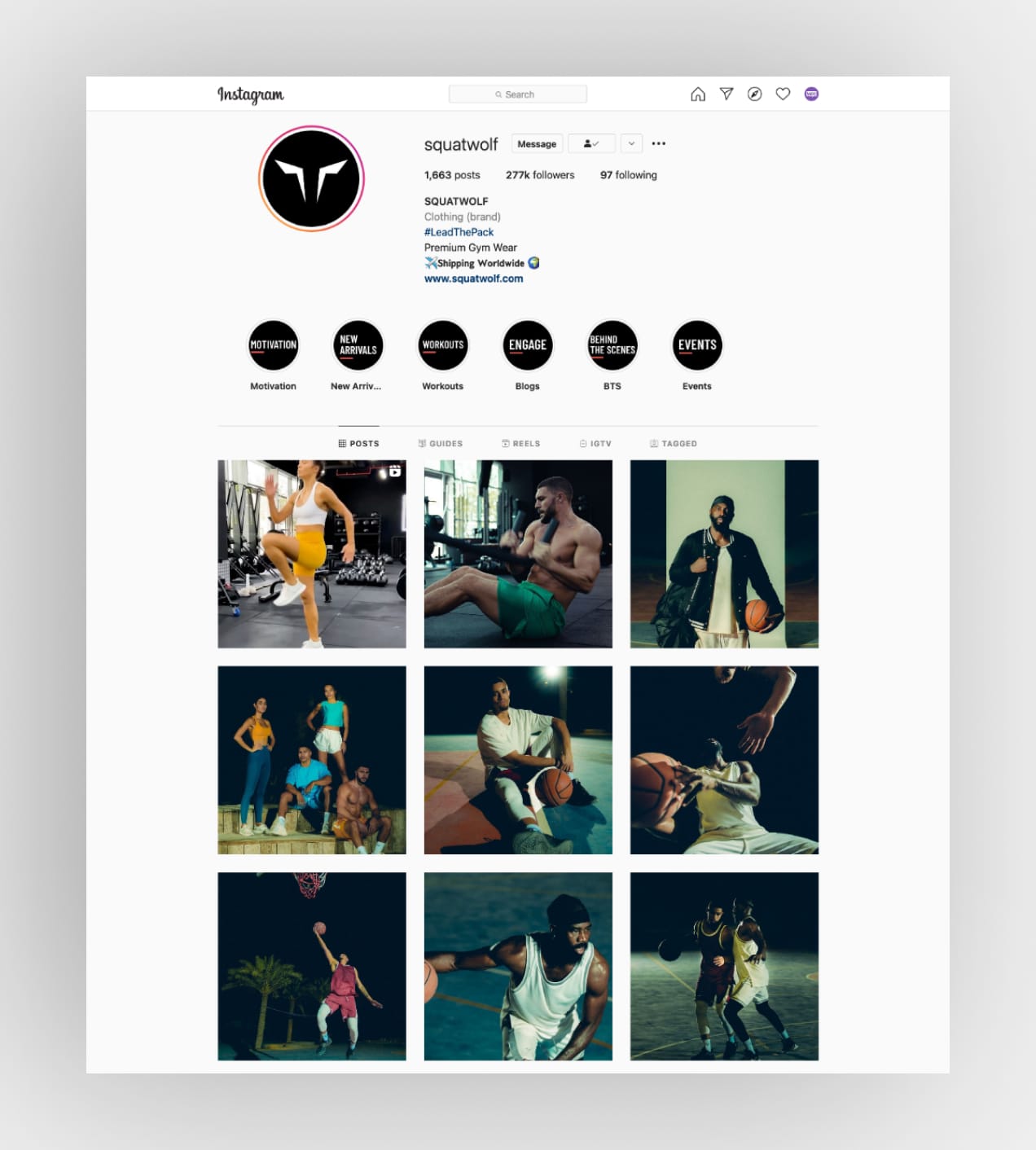 Q: Do you have the data you need to drive decision-making?
Yes, we're spending the bulk of our advertising budget on Facebook and Instagram. This is because we have so much confidence in what we're doing.
With Conversions API, the transparency we now have in the data between WooCommerce and Facebook platforms has enabled us to grow. We have tens of thousands of data points that get integrated. We sell to 120 countries in 13 currencies, and I can see all this data in one organized place.
Our budget has scaled by 75% because of the level of data, and it's not just the budget – we have scaled the business.
Q: Which areas are you planning to extend or grow? We see Facebook Messenger as an area we could lean into; we have only used it for basic customer service communications. We are starting to plan for next-level conversations with customers that are automated and localized in 20+ languages.
Ready to implement Conversions API?
As a WooCommerce merchant, implementing Conversions API and optimising your data for the future like Wajdan and his team have done is straightforward using the free Facebook for WooCommerce extension.
Setting up Conversions API helps to ensure you can measure customer actions in more ways, improve the accuracy of events sent for measurement and optimisation, and control the data you share.
If businesses can't evolve, people may face a digital world dominated once again by less personalised and potentially disruptive ads. Not only does this create a poor experience for shoppers, but it may also increase costs for advertisers.
Again, personalised advertising doesn't need to be at odds with people's privacy. Businesses can take steps to act with user privacy in mind and maintain the performance of their digital advertising ecosystem with the latest version of Facebook for WooCommerce.