The holidays bring a lot of growth potential for online stores and this year, with COVID-19 decreasing in-person sales, we can expect a record-shattering season. But in order to make the most of the holidays, it's important that your ordering process is streamlined and efficient.
Let's take a look at seven ways to make it happen.
1. Simplify your checkout experience
According to the Baymard Institute, 21% of users that abandon their cart do so because the checkout process is either too complicated or too long.
Why? Because navigating through a lot of steps can be time-consuming and frustrating. Audit your checkout before the holiday season and make it as quick and easy to get through as possible. Here are just a few ideas:
Switch to a one-page checkout
Simplify the checkout form by putting everything on a single page. Customers can add and remove items from their cart, fill out their shipping details, and complete payment without waiting for another page to load.
Shoppers can make a purchase faster, and with less frustration, and you'll start to see more conversions.
Enable guest checkout
While many people will want to create an account to track their order or manage payment methods, requiring registration just lengthens the process for those that want to check out quickly.
Enabling guest checkout gives potential customers the chance to complete their purchase without having to fill in all of their account details. You can turn on guest checkout by going to WooCommerce → Settings → Accounts in your WordPress dashboard.
Offer quick payment methods
Your customers are busy, especially right now. If they have to go searching for their credit card to check out from your store, they may get distracted and never complete their purchase.
Consider offering quick payment methods like PayPal or Apple Pay. Then, all they have to do is log into their third-party account to make their purchase. In fact, data shows that Apple Pay is 60% faster than traditional payment methods and doubles conversions for store owners.
Remove unnecessary checkout fields
While WooCommerce provides all the fields needed to collect valuable information from customers, there may be times in which they aren't all necessary. For example, if you don't typically sell to companies, you may want to remove the Company Name field.
The fewer fields there are, the faster a customer can check out, and the less likely they are to shop somewhere else. Learn how to customize WooCommerce checkout fields.
2. Recommend products
During the holidays, a greater percentage of your customers will probably be shopping for gifts. They know what their friend or family member is interested in, but may not be quite sure what to get them. That's where product recommendations can be particularly helpful.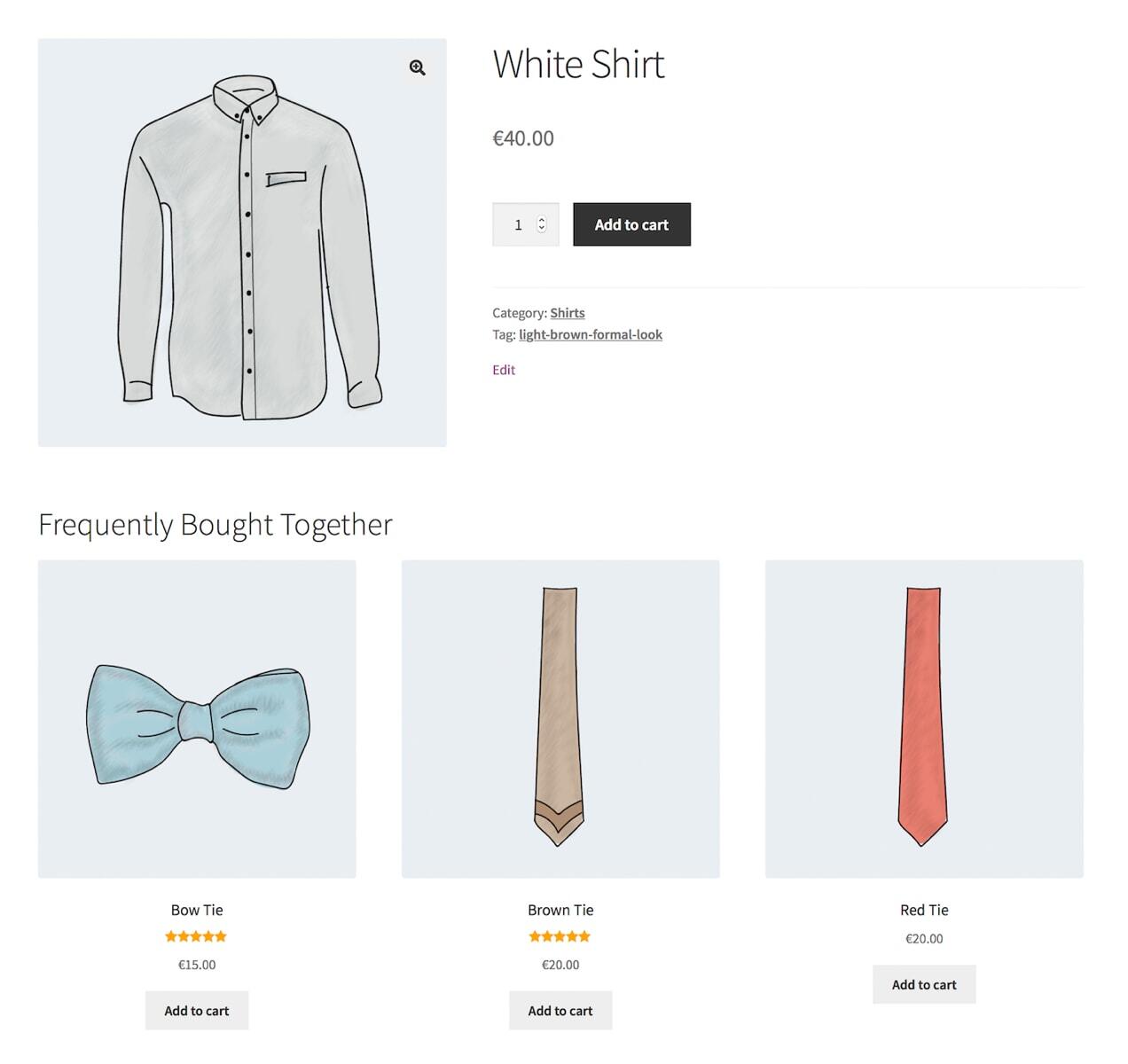 Use a combination of upsells, cross-sells, and recommended products to help customers find what they need in less time and increase your average order value.
Let's say you're a home goods store and someone visits looking for Christmas mantle decor. They find a set of stockings that they love and, instead of having to look through your entire catalog for matching items, they also see the perfect garland string recommended at the bottom of the product page. Then, when they check out, they find out that they can add embroidered initials to their stockings for a small fee. They leave with the perfect holiday mantle and you end up making more money.
3. Improve your navigation
Help your busy customers find exactly what they're looking for with an effective, organized menu and other navigation tools:
Use clear & meaningful language. Your visitors should be able to tell exactly which products will be on a specific page before they click.
Add breadcrumbs. Breadcrumbs are a secondary navigational system that keeps users from getting lost while browsing. They make it easier for them to understand where they are and get back to the last page they were on.
Consider dropdown indicators. Dropdown indicators are small arrows in your main menu that let visitors know they can hover to see more pages. Don't make customers guess the location of additional information.
Don't forget about search! Visitors are twice as likely to buy a product if they use search to find what they need, so always include a search bar somewhere obvious — a header, footer, or sidebar. We recommend Jetpack Search for a dynamic, fast experience.
If you're looking for even more guidance, check out our article about how to create effective navigation.
4. Enable wishlists
What better way to encourage customers to return than allowing them to save items for later? When looking for gifts, people want to explore lots of different options before making a decision. By enabling wishlists on your eCommerce site, potential customers can create their own dream list of products they can come back to when ready to purchase.
Plus, when a customer adds an item to a wishlist, it feels like a small commitment to buy it later, which can boost your chances of making the sale.
Learn more about adding Wishlists to your WooCommerce store.
5. Optimize for mobile
Mobile devices are quickly becoming the preferred way for people to complete online orders. In 2019, 84% of online holiday shopping growth came from smartphones. And if your shop isn't optimized for mobile users, you're missing out on potential sales.
Make sure your site looks great on devices of all sizes. Customers should be able to navigate, click buttons, read text, view images, and check out just as easily on mobile as they can on desktop.
Also, make sure that your site loads quickly on phones and tablets. For a full walkthrough, reference this guide on how to speed up your WordPress site.
6. Improve your product pages
You want to give your customers reasons to feel confident about their purchase decision. The best way to do this is to include as much helpful information on your product pages as possible, especially since visitors can't physically hold your items.
Consider including:
Photos from all angles. This lets online shoppers visualize the product without being able to turn it around in their hands.
Size charts. These are especially helpful for clothing and accessories.
Materials, ingredients, and other details. People can't feel your textiles, sample your snacks, or smell your candles. But with a few words, you can create an experience that's just as great. Make sure you include all the details shoppers want to know prior to making a purchase.
Reviews and testimonials. Buyers trust reviews nearly as much as personal recommendations. When looking to instill confidence, reviews may be your most powerful tool.
7. Provide multiple shipping options
Customers may have a variety of shipping needs during the holidays. Some may want free standard shipping — since they're spending a lot on gifts, while others might want to pay extra for overnight delivery because they waited until the last minute.
Providing multiple shipping options ensures that every customer can get their gifts to loved ones in time. Learn more about successful holiday shipping.
Make checkout easy this year
Creating an easy and stress-free online holiday shopping experience is more important this year than ever. Take the time to audit your site and, with a few small changes, you can create a better experience for your customers and increase your holiday sales.